Vantage
Universal matting system
'Vantage is an extremely popular matting format with a grid style open construction. The system can be specified in fibre bonded or tufted nylon insert strips, for a versatile finish from outdoor areas through to interior applications. Vantage can be supplied in a single continuous length front to back, to provide a seamless finish right through the entranceway. The matting can be simply disconnected at any point for ease of shaping around obstacles and to allow easy access to the substrate.'
Choose Colour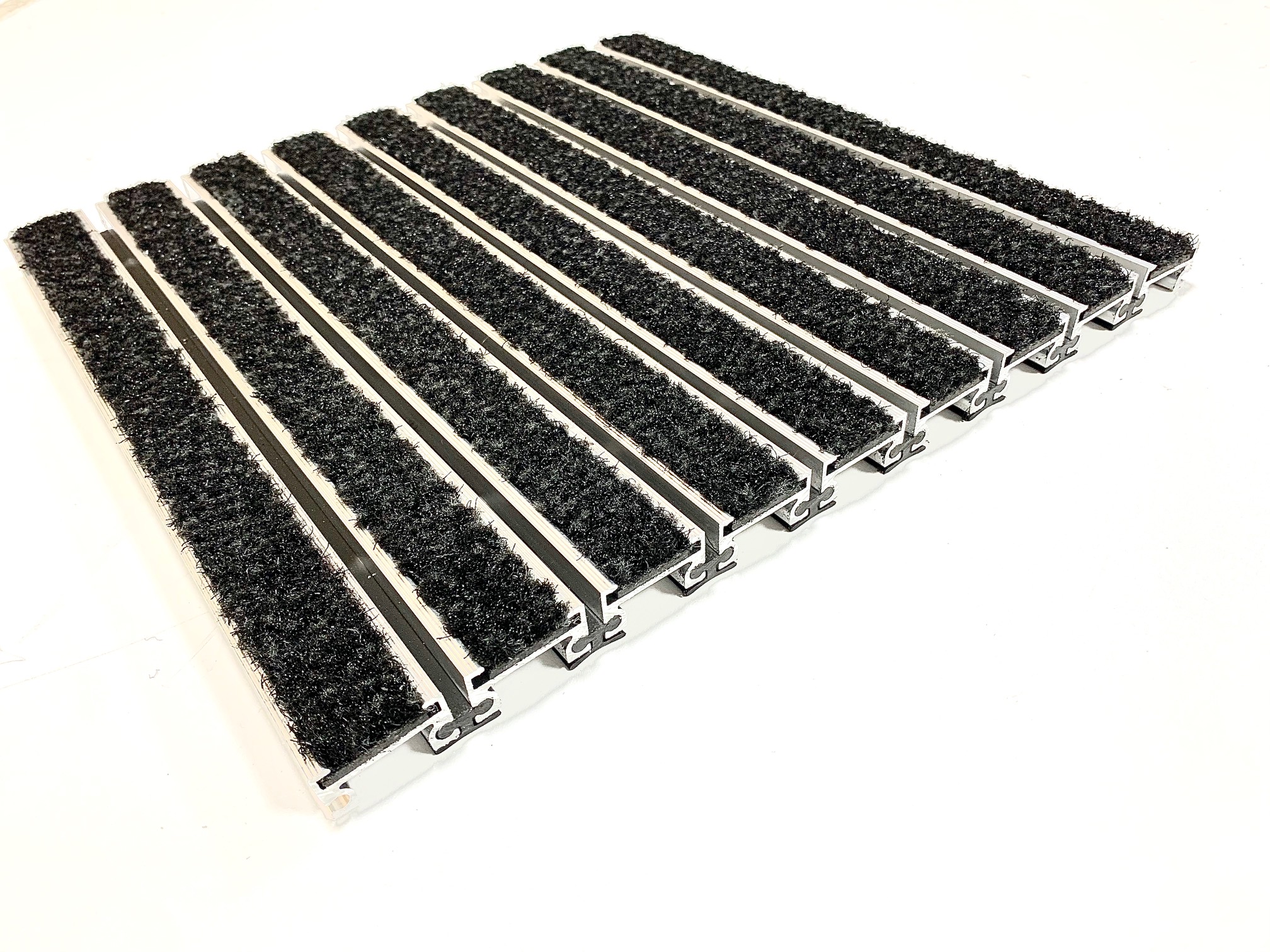 TN24
Anthracite (AN)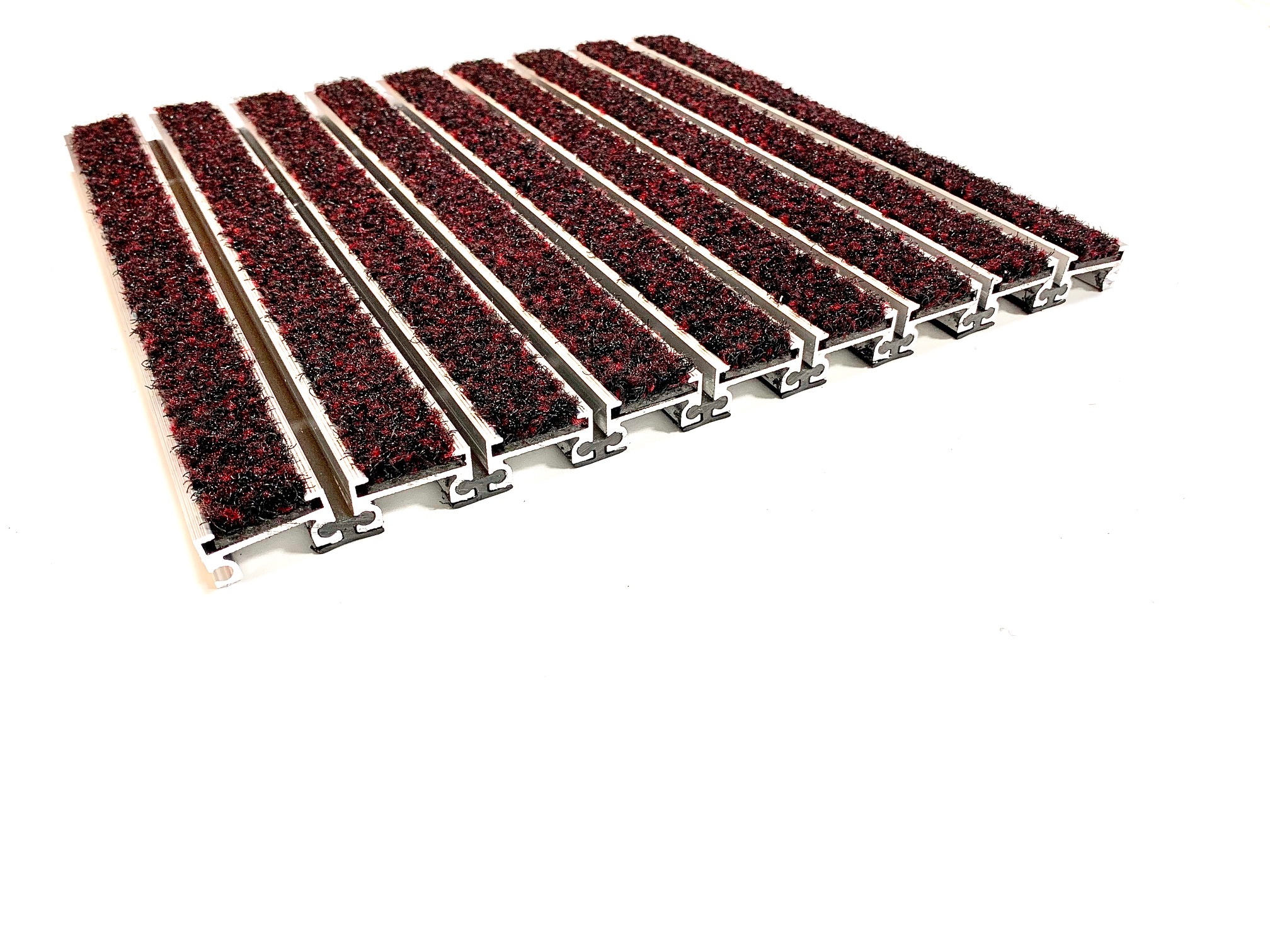 TN24
Red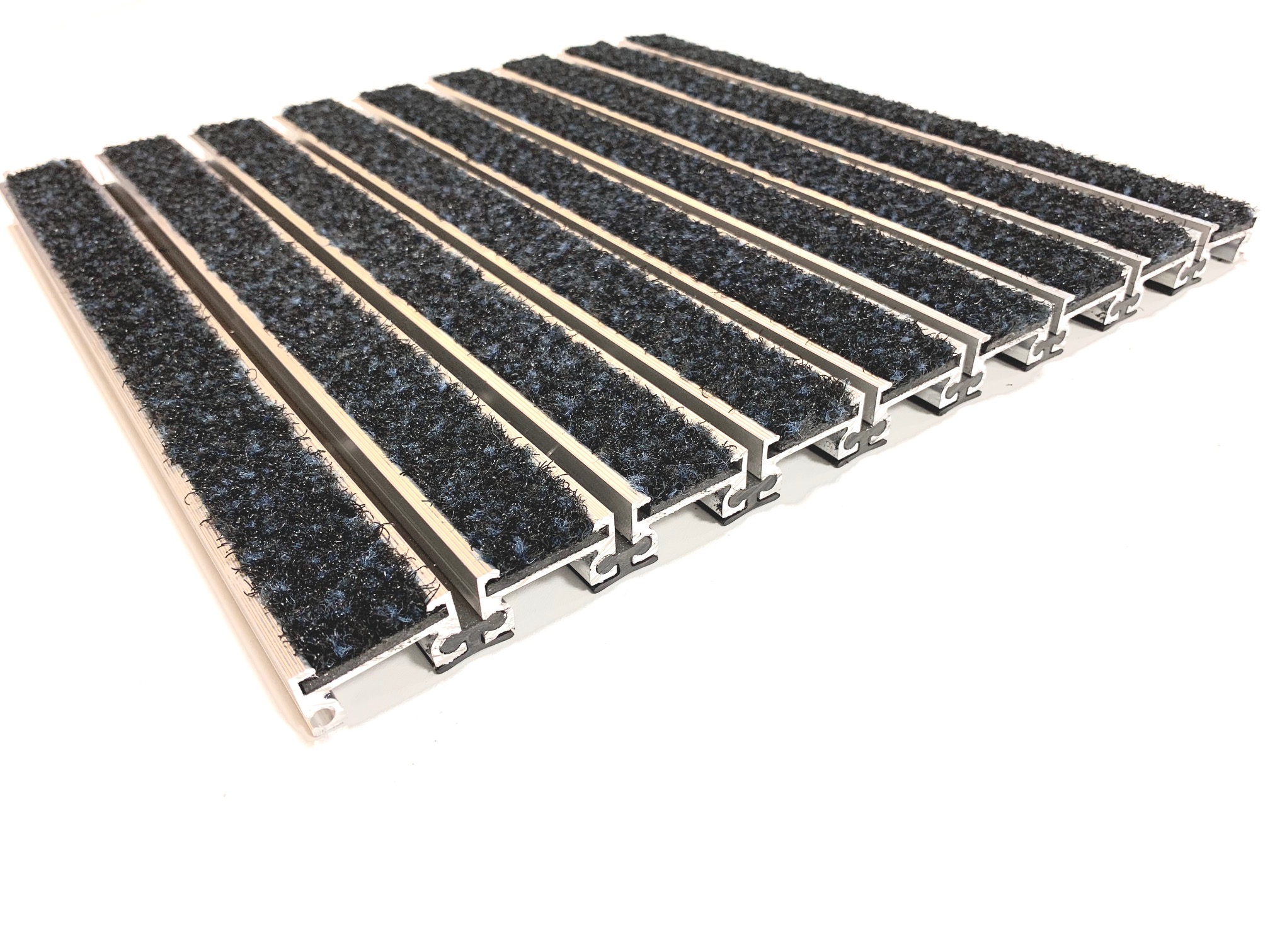 TN24
Blue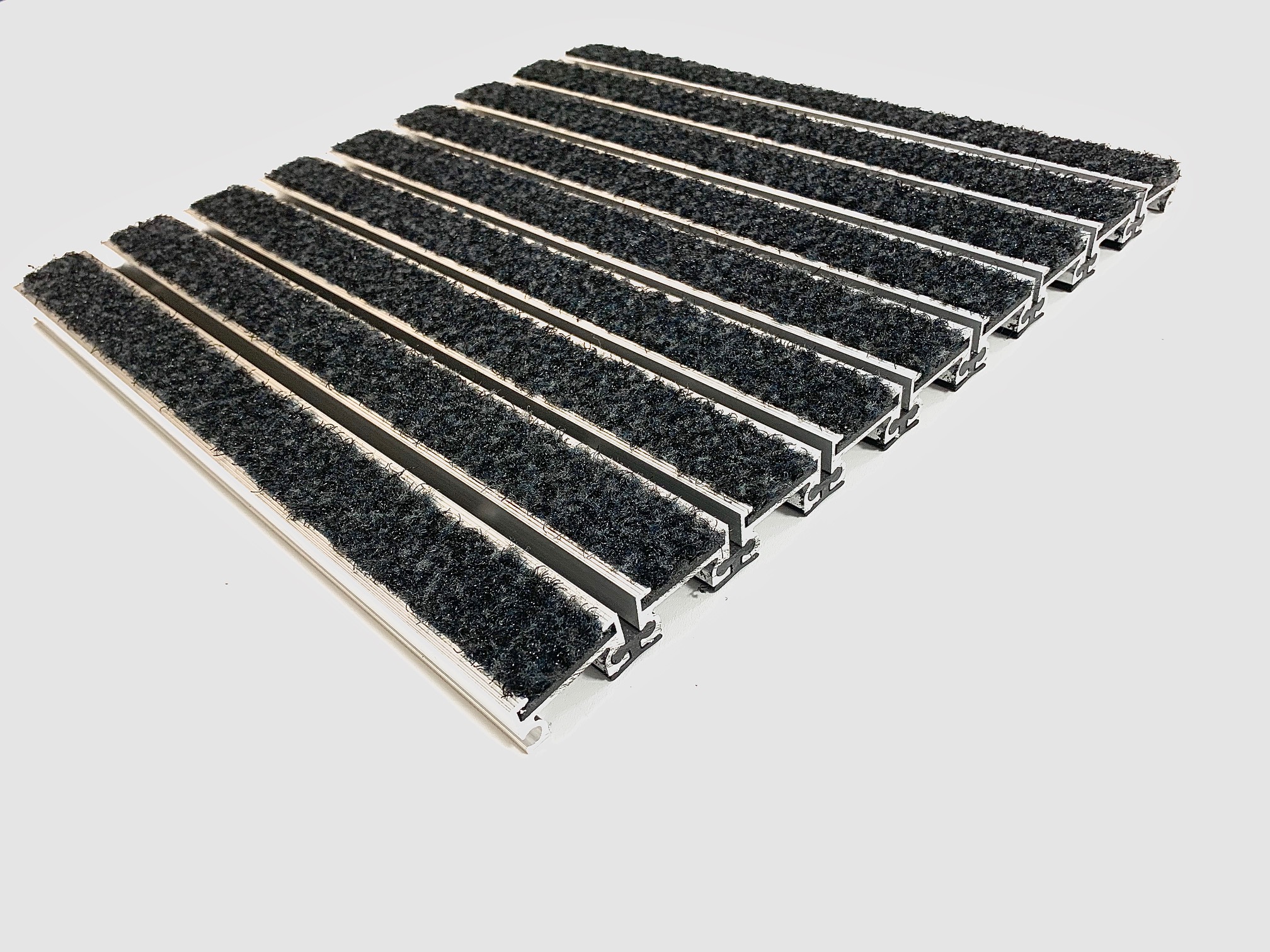 TN24
Grey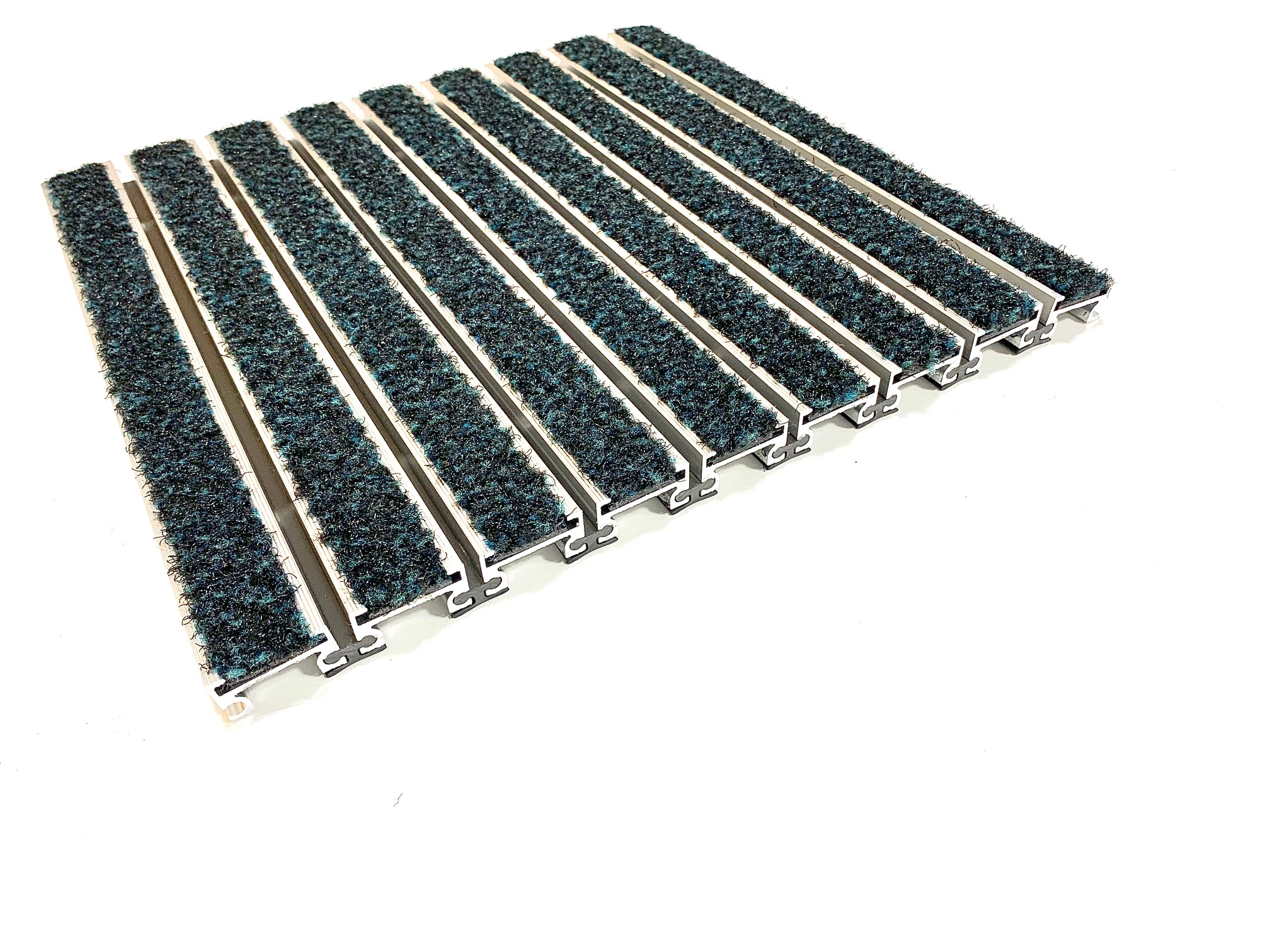 TN24
Green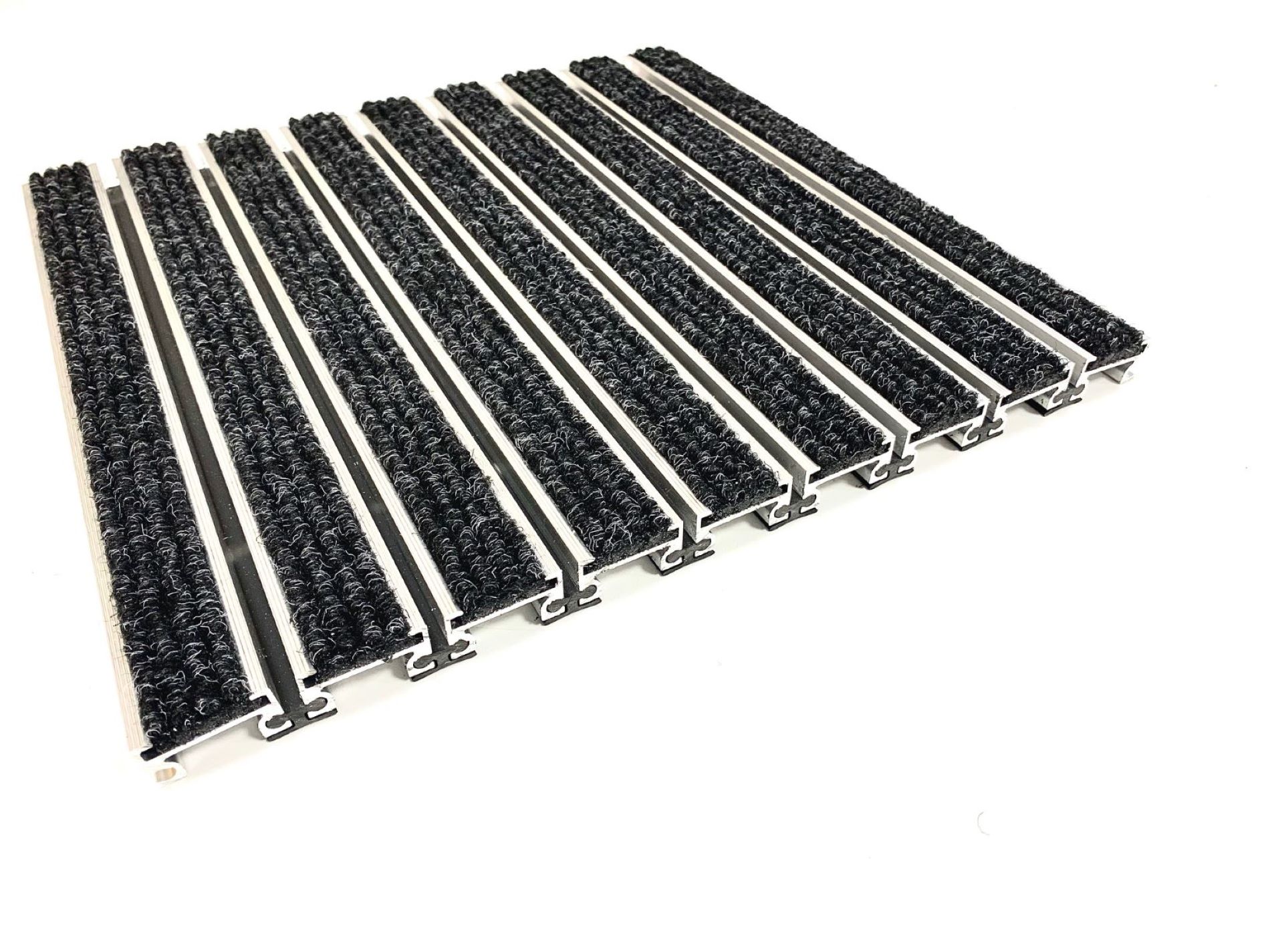 FB30
Anthracite (AN)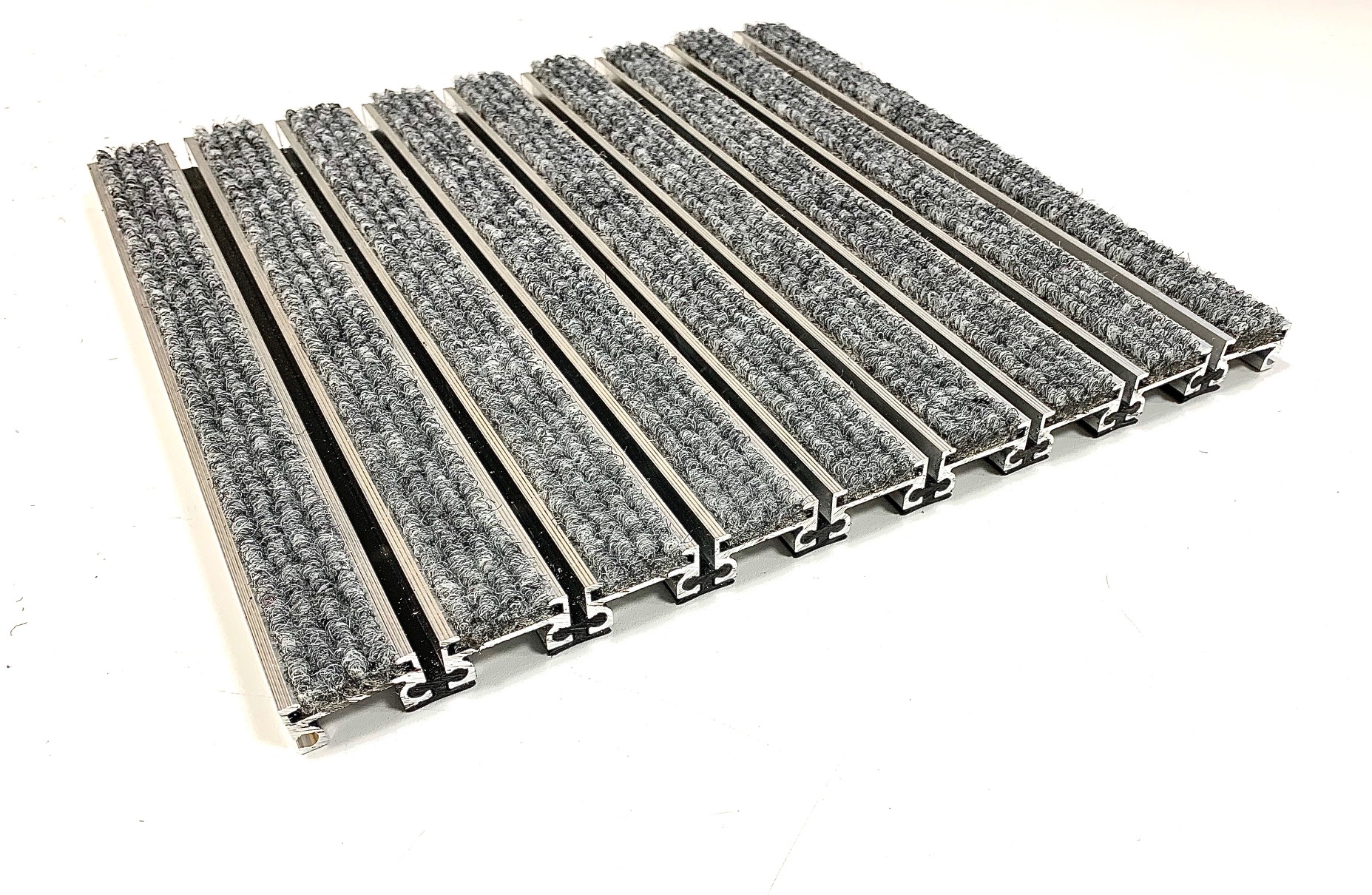 FB30
Grey (GY)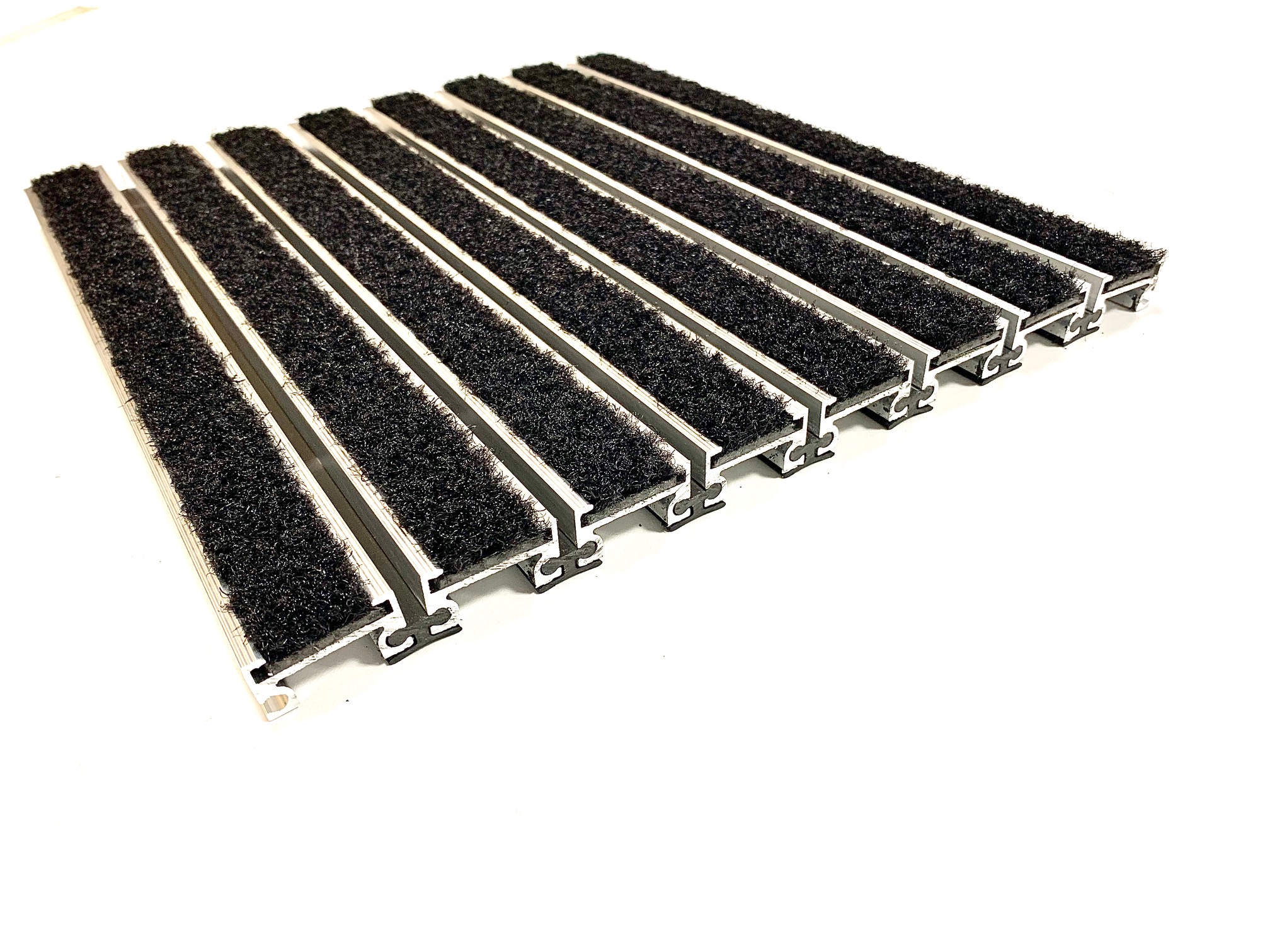 TN10
Black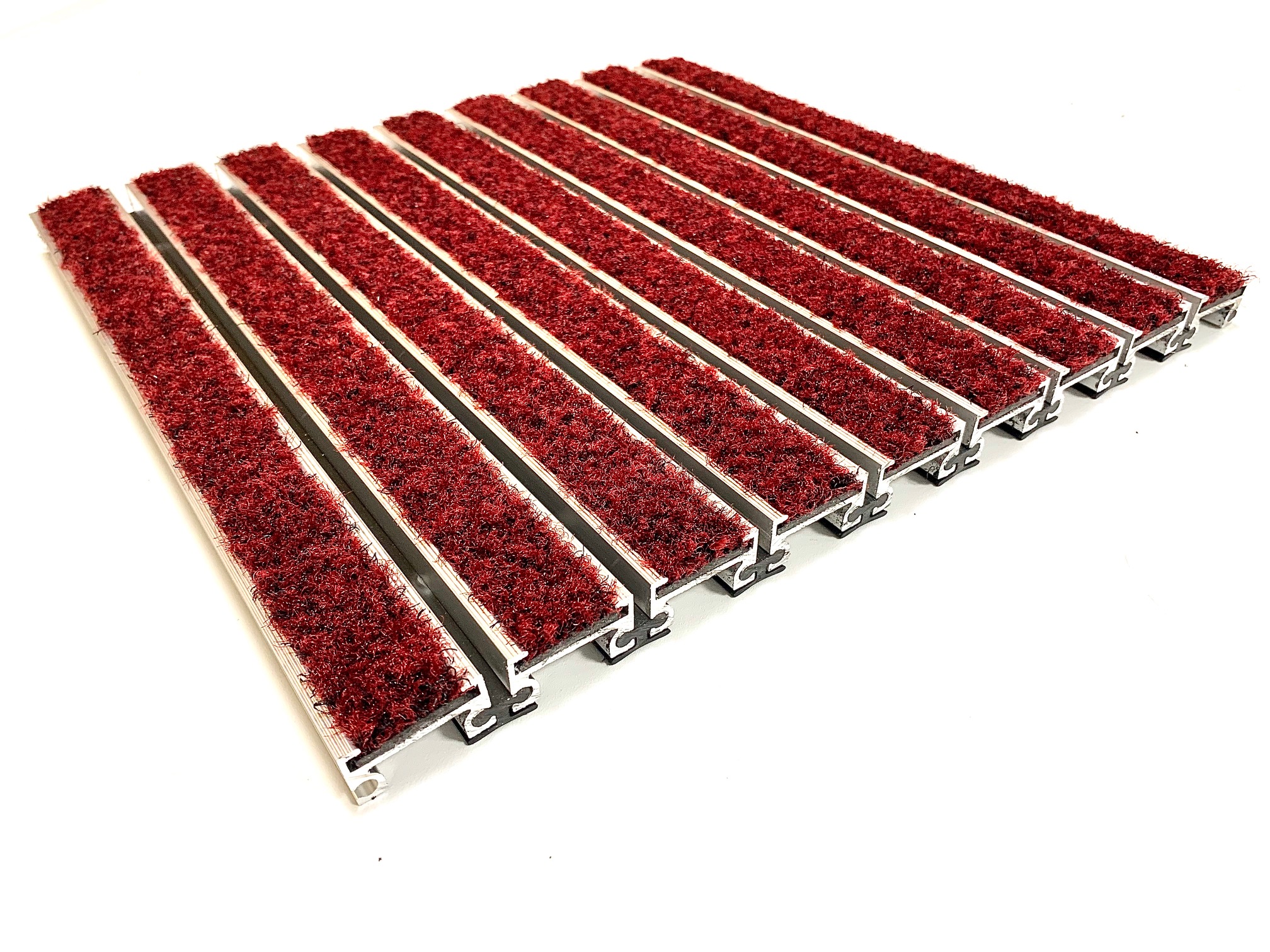 TN10
Red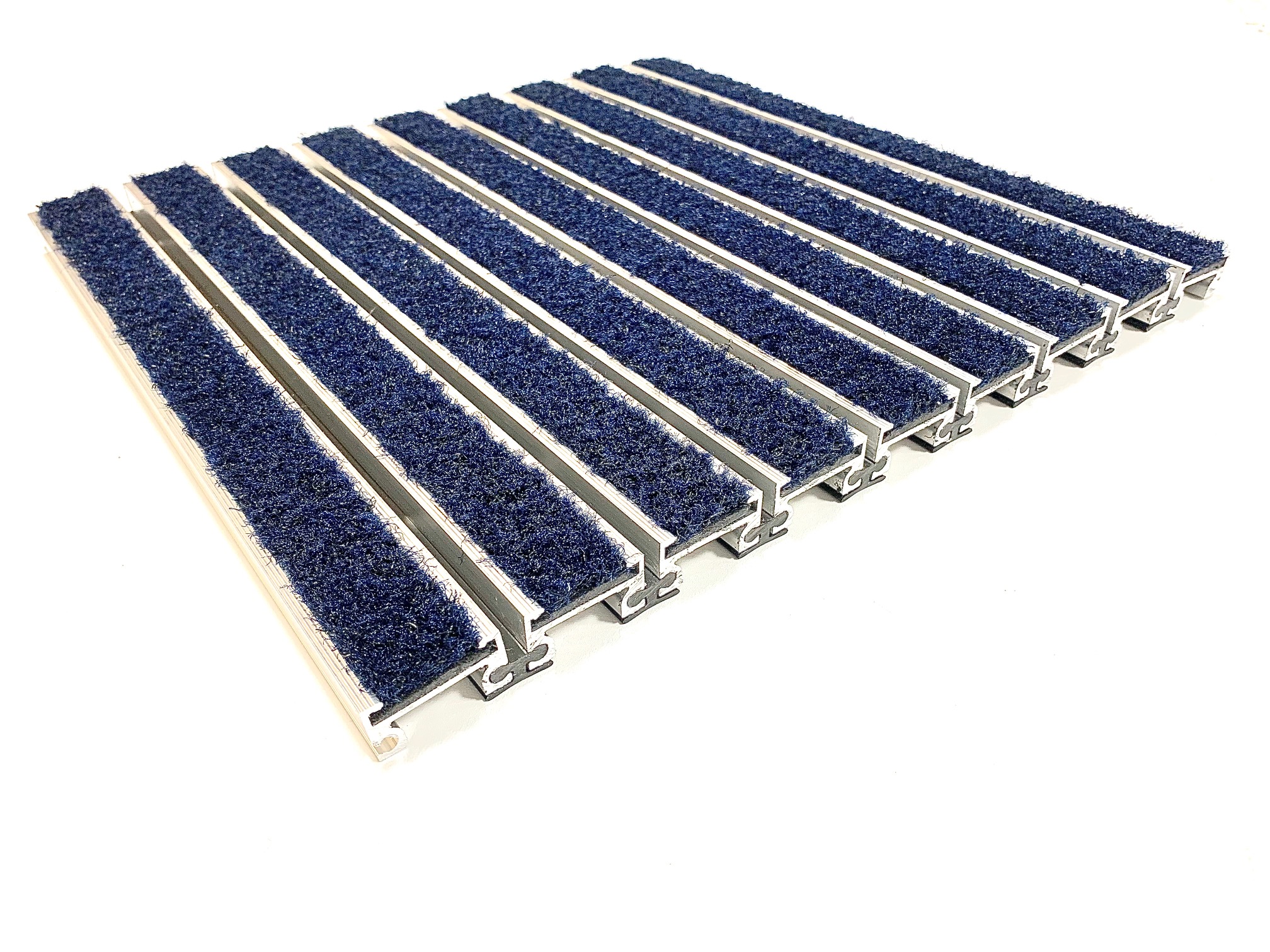 TN10
Blue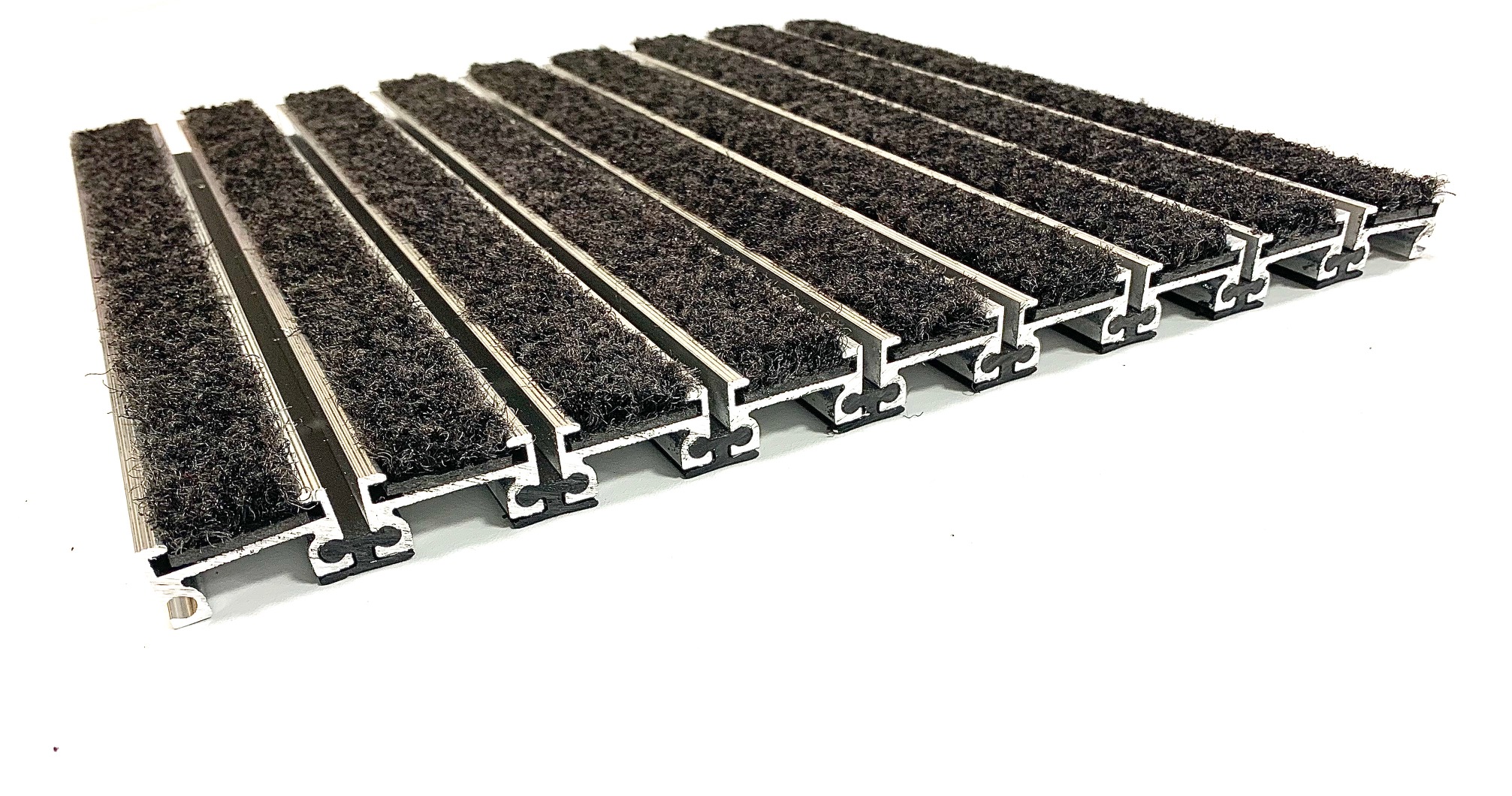 TN10
Grey
Designability
Vantage matting systems provide unique design options with matching external and internal matting profiles. A choice of wiper strip materials are also available in broadloom to create matching barrier carpet zones. Vantage can be shaped to the most elaborate designs to create a strikingly different look.
Cleanability
UKM matting materials are specially developed to deliver maximum performance with minimum maintenance.
Practicality
UKM take special care to make panels interchangeable wherever possible to avoid premature wear in high traffic lanes. We design and manufacture all of our matting systems to be 100% renewable and virtually 100% recyclable. In the unlikely event of damage all components are replaceable. We offer a flexible 'on demand' maintenance programme (non-contractual) which also provides the security of 24/7 emergency call out service.