Choose Colour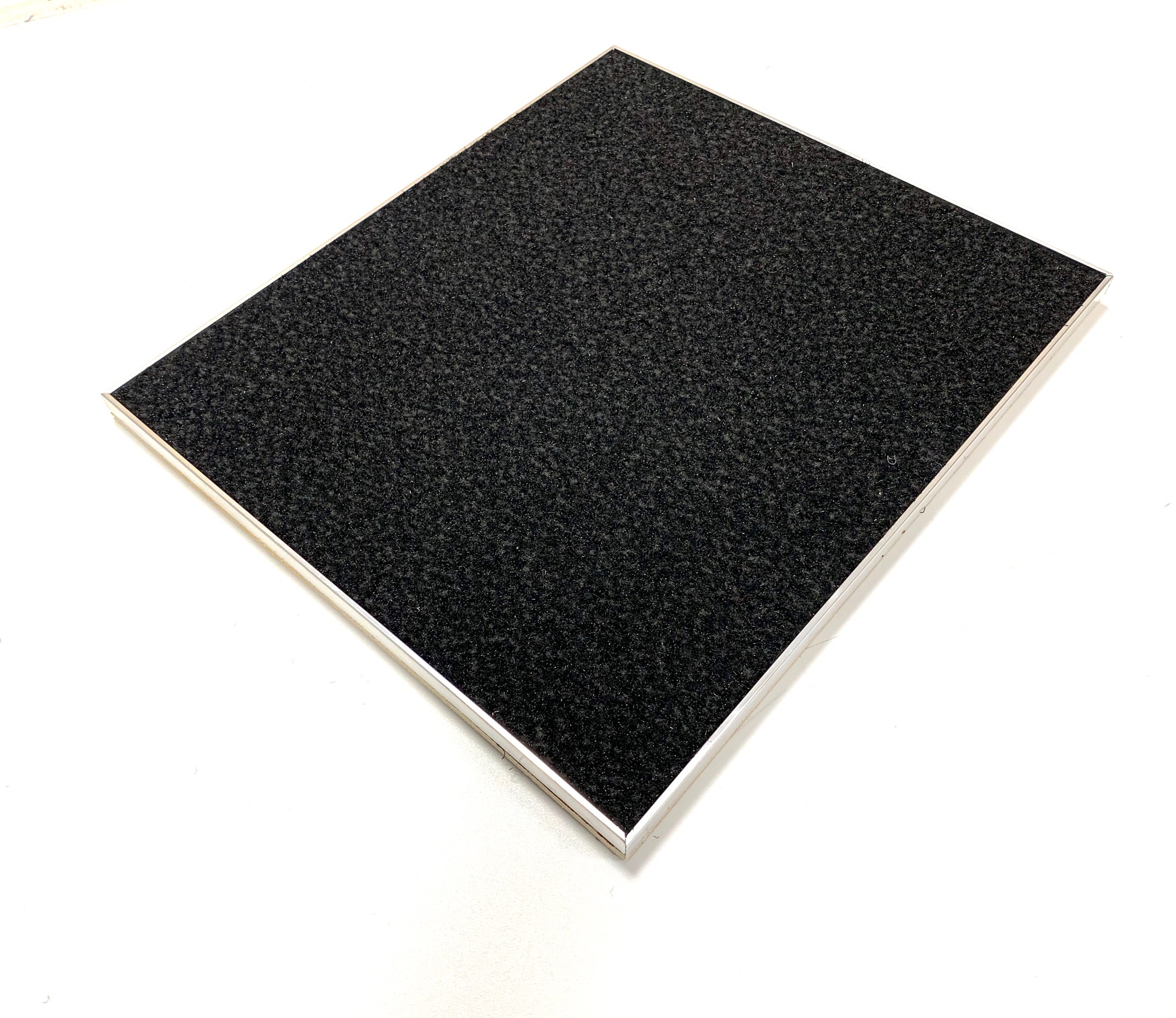 TN24
Anthracite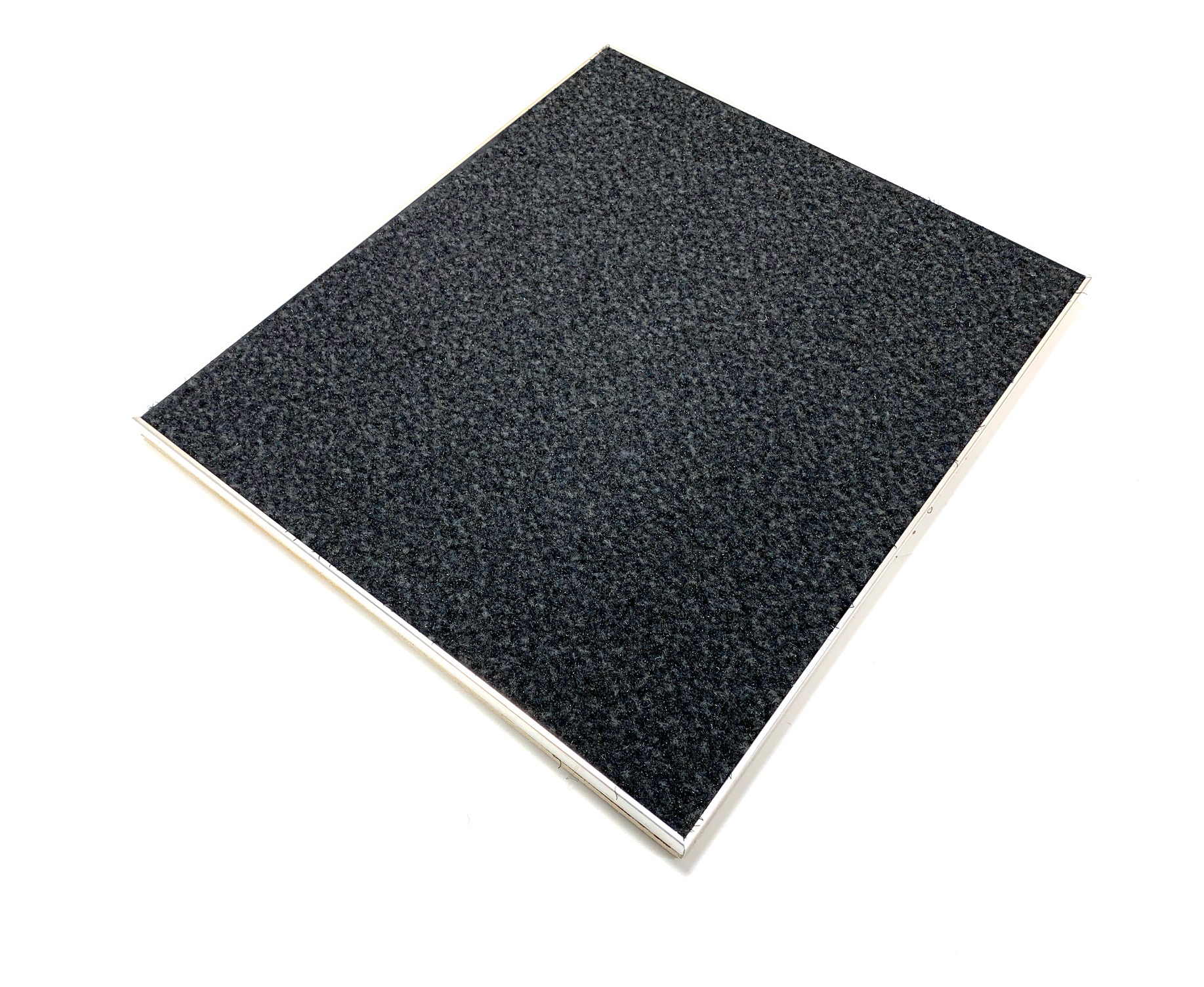 TN24
Grey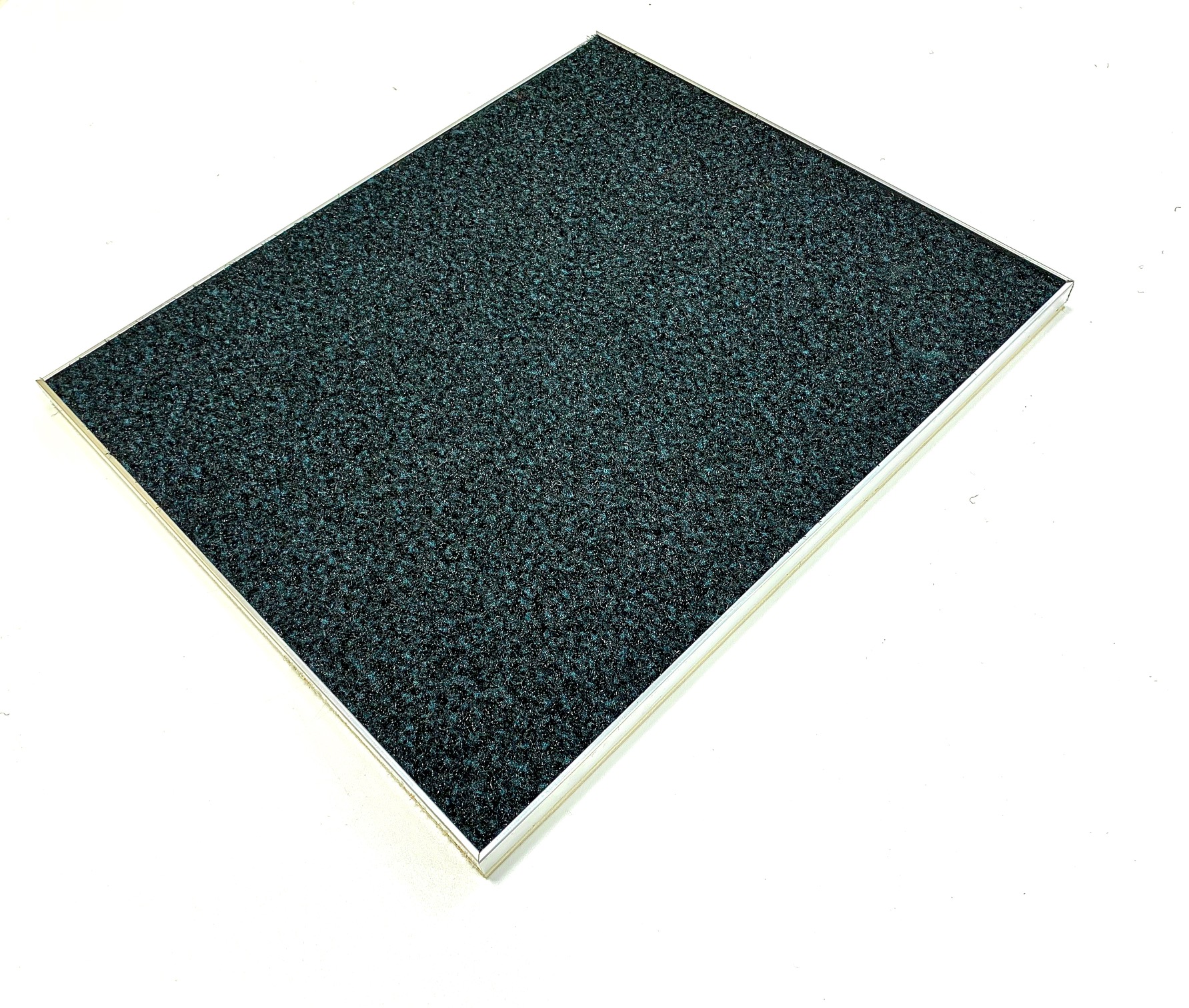 TN24
Blue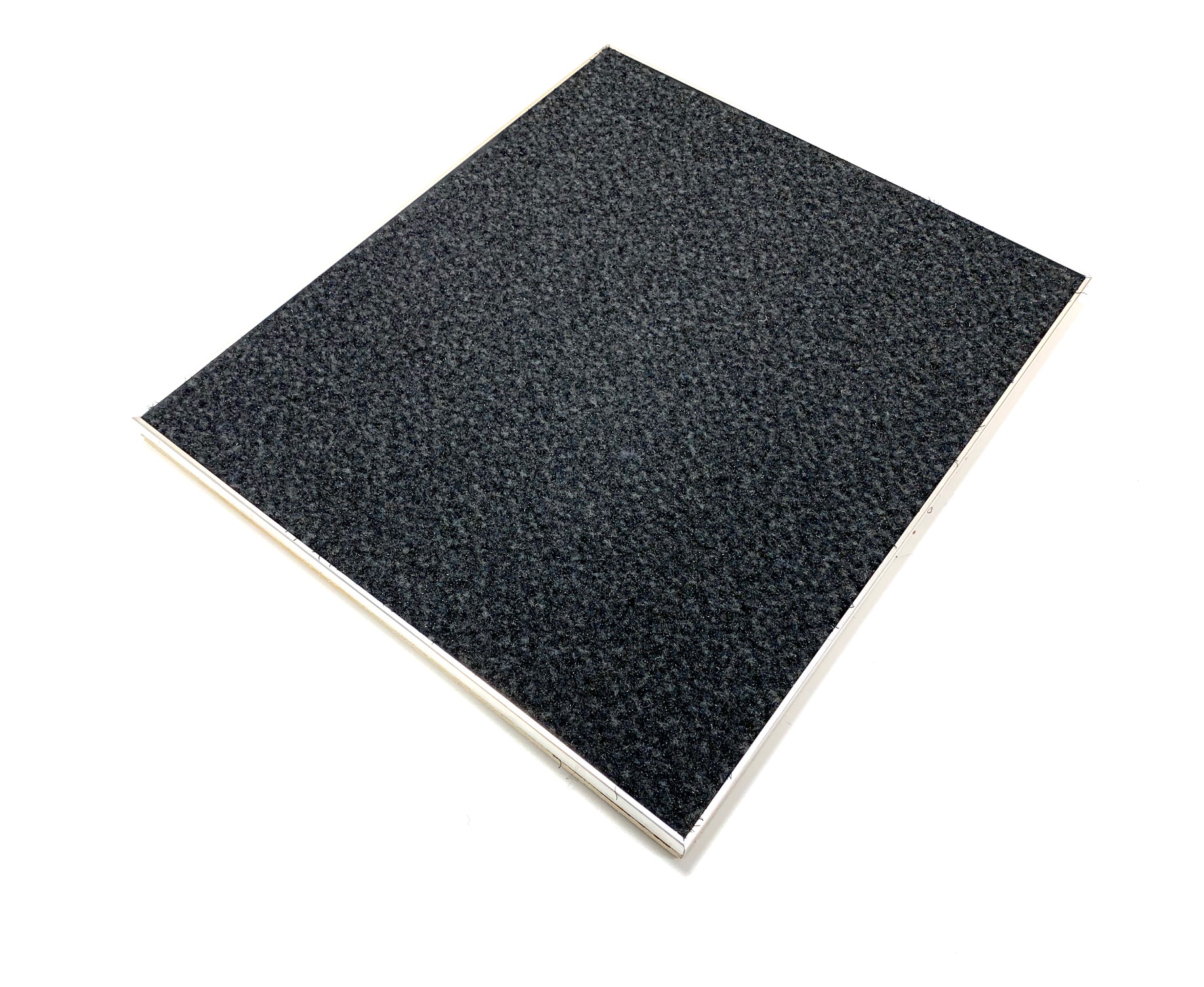 TN24
Green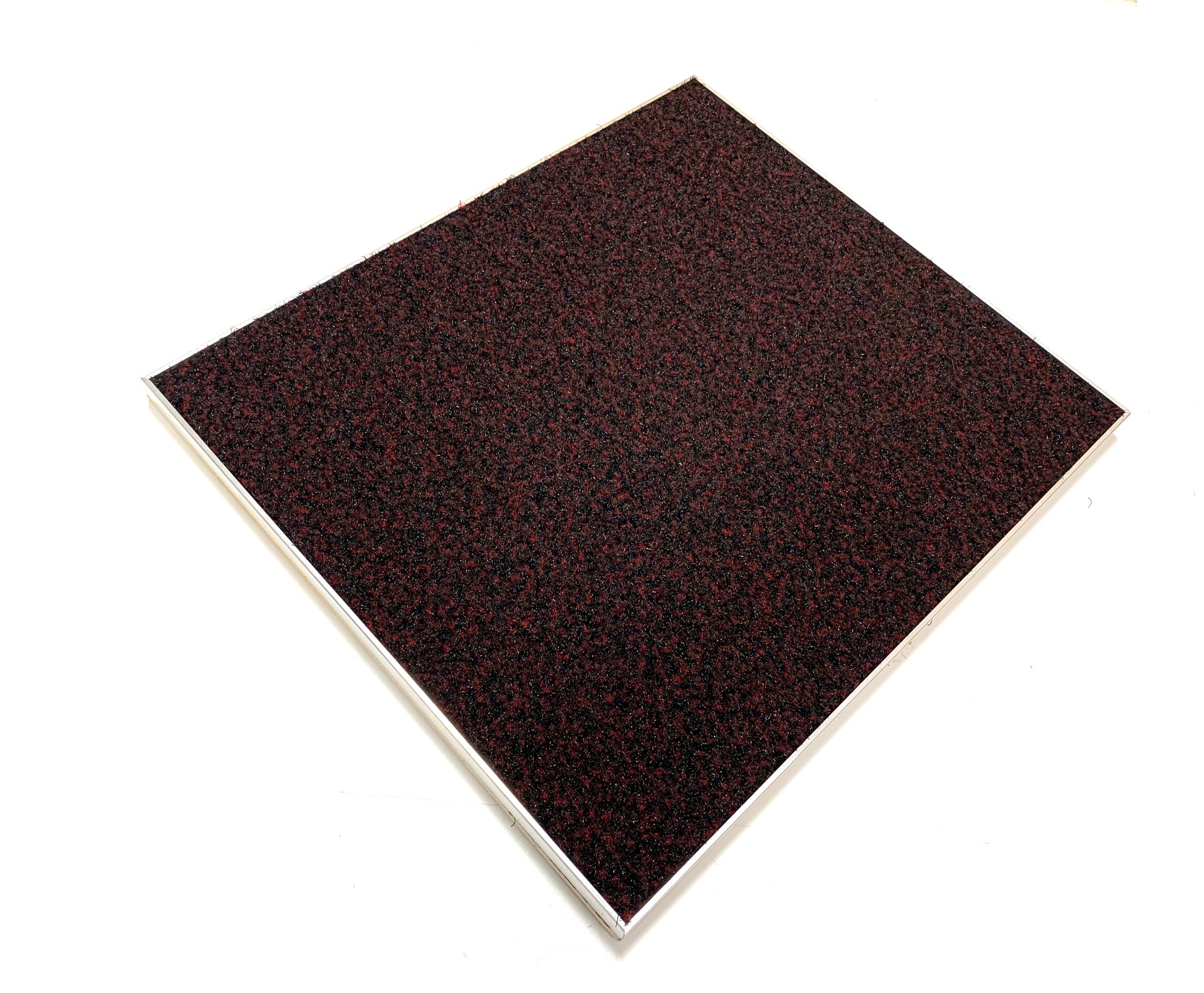 TN24
Red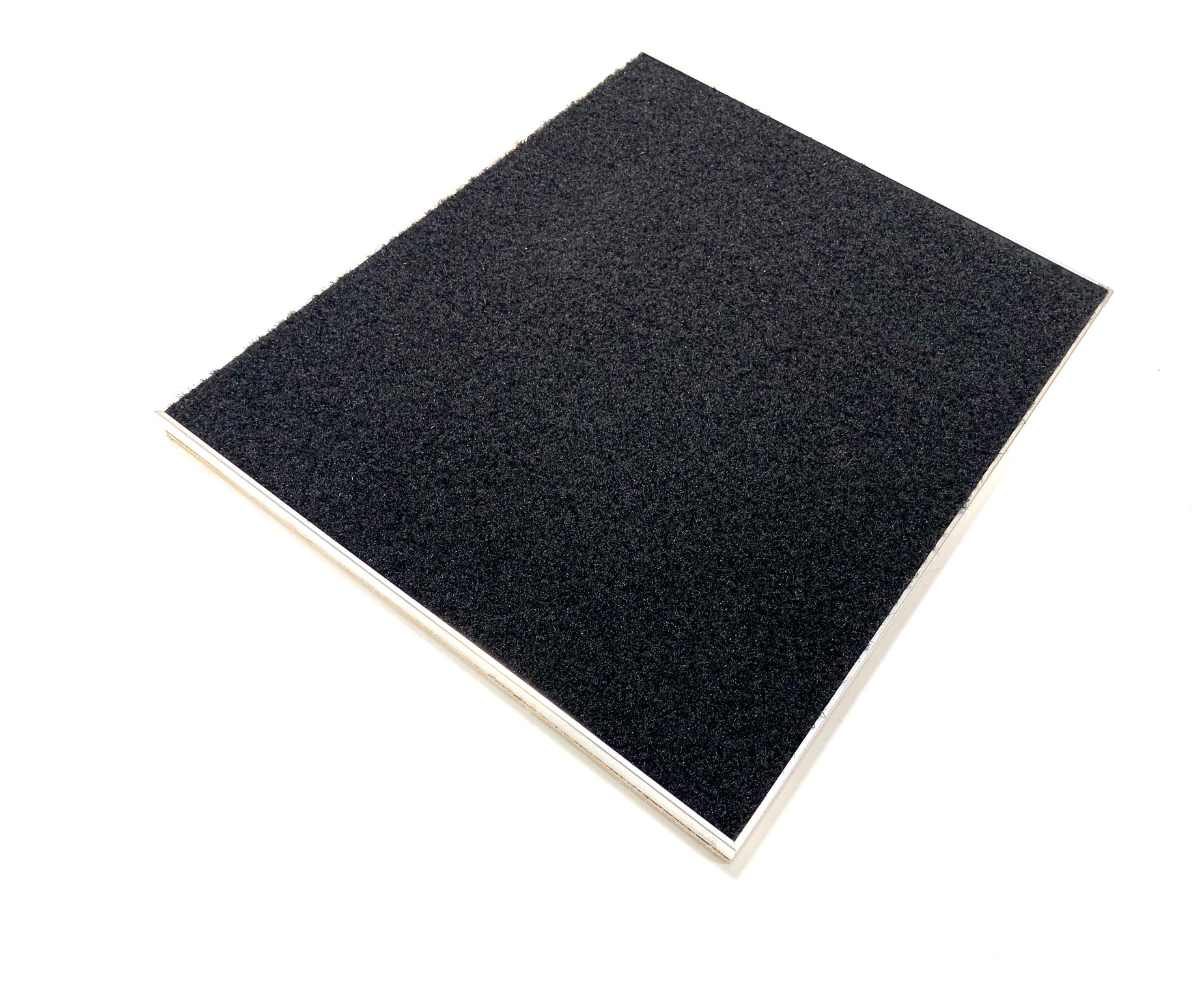 TN10
Black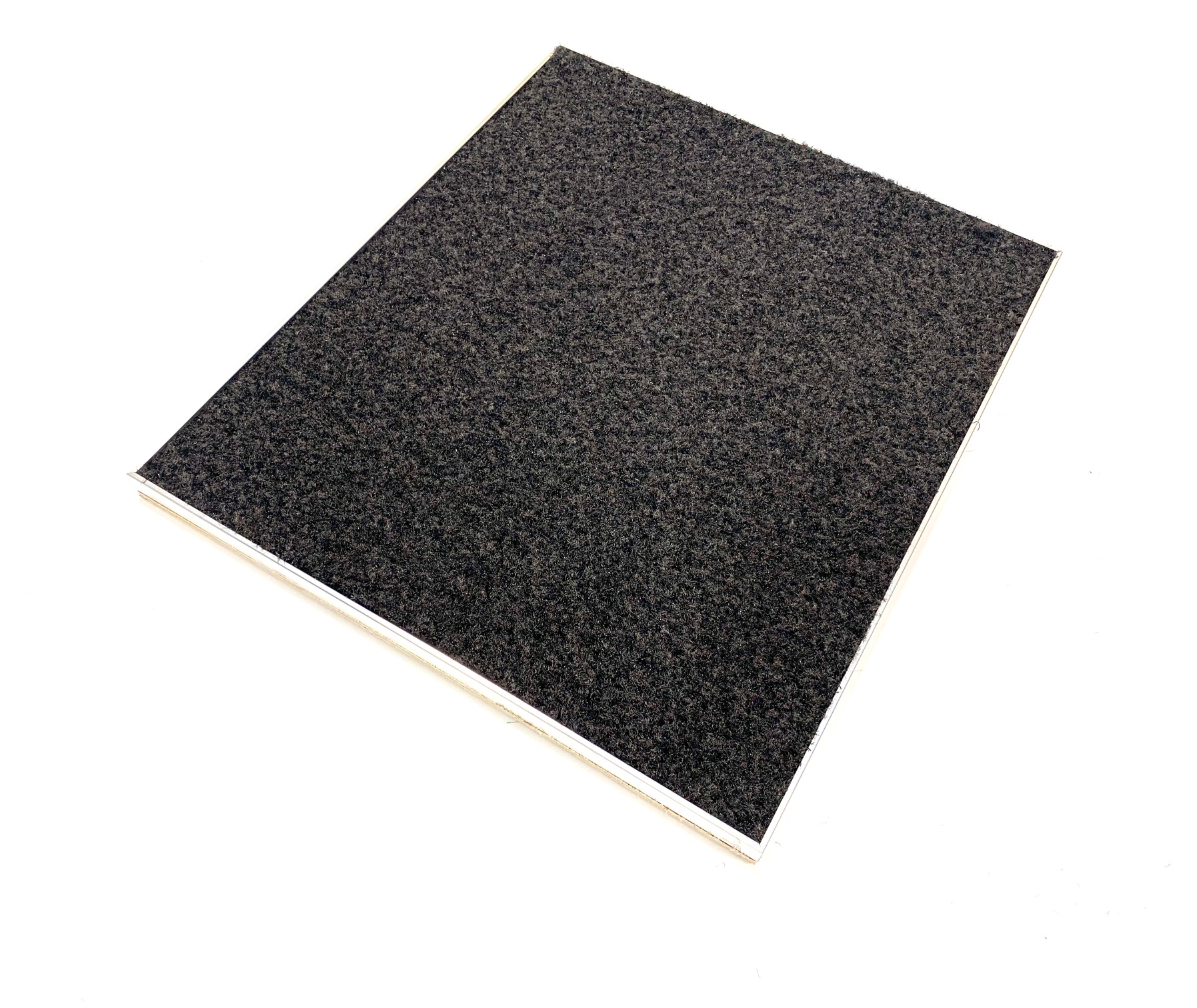 TN10
Grey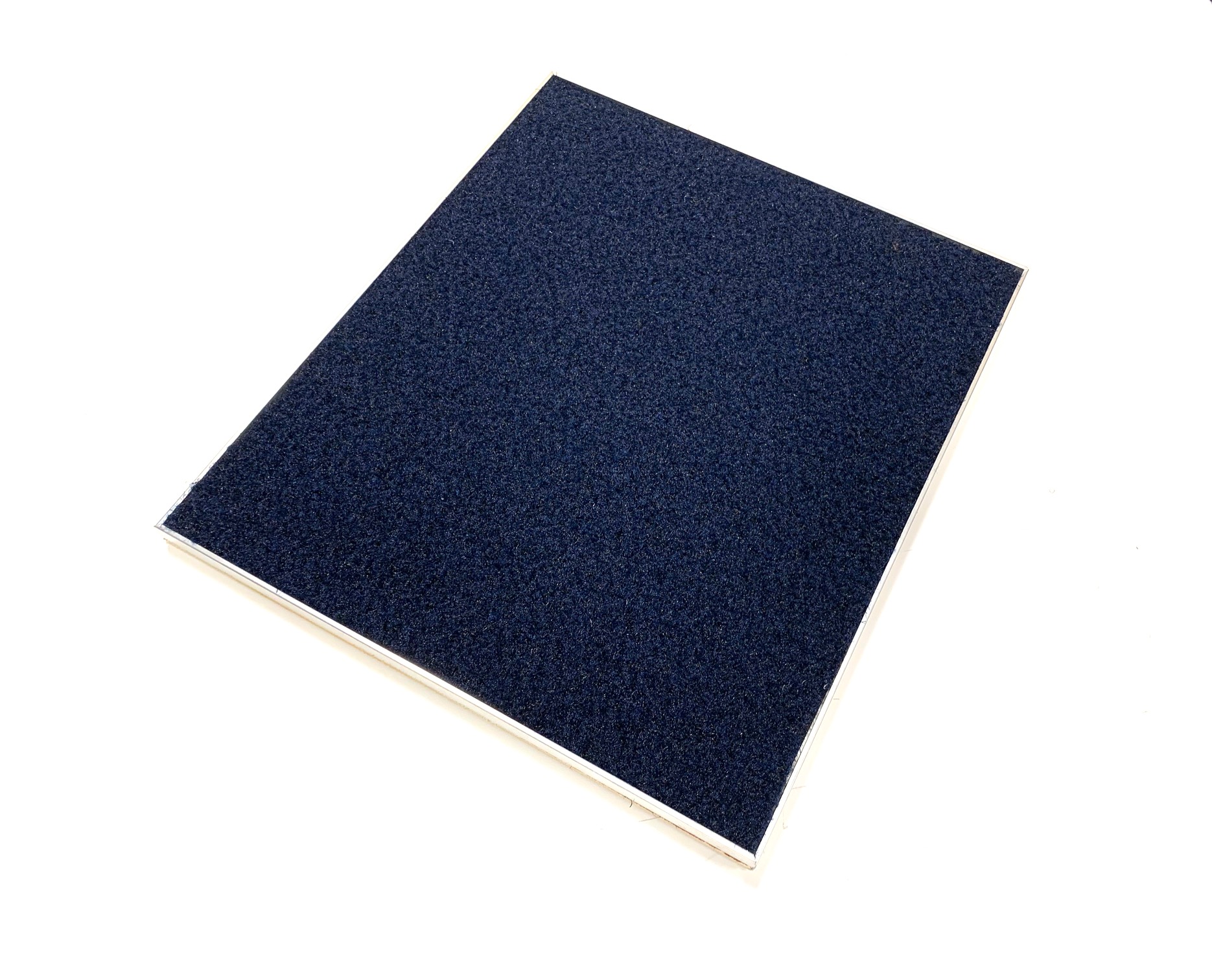 TN10
Blue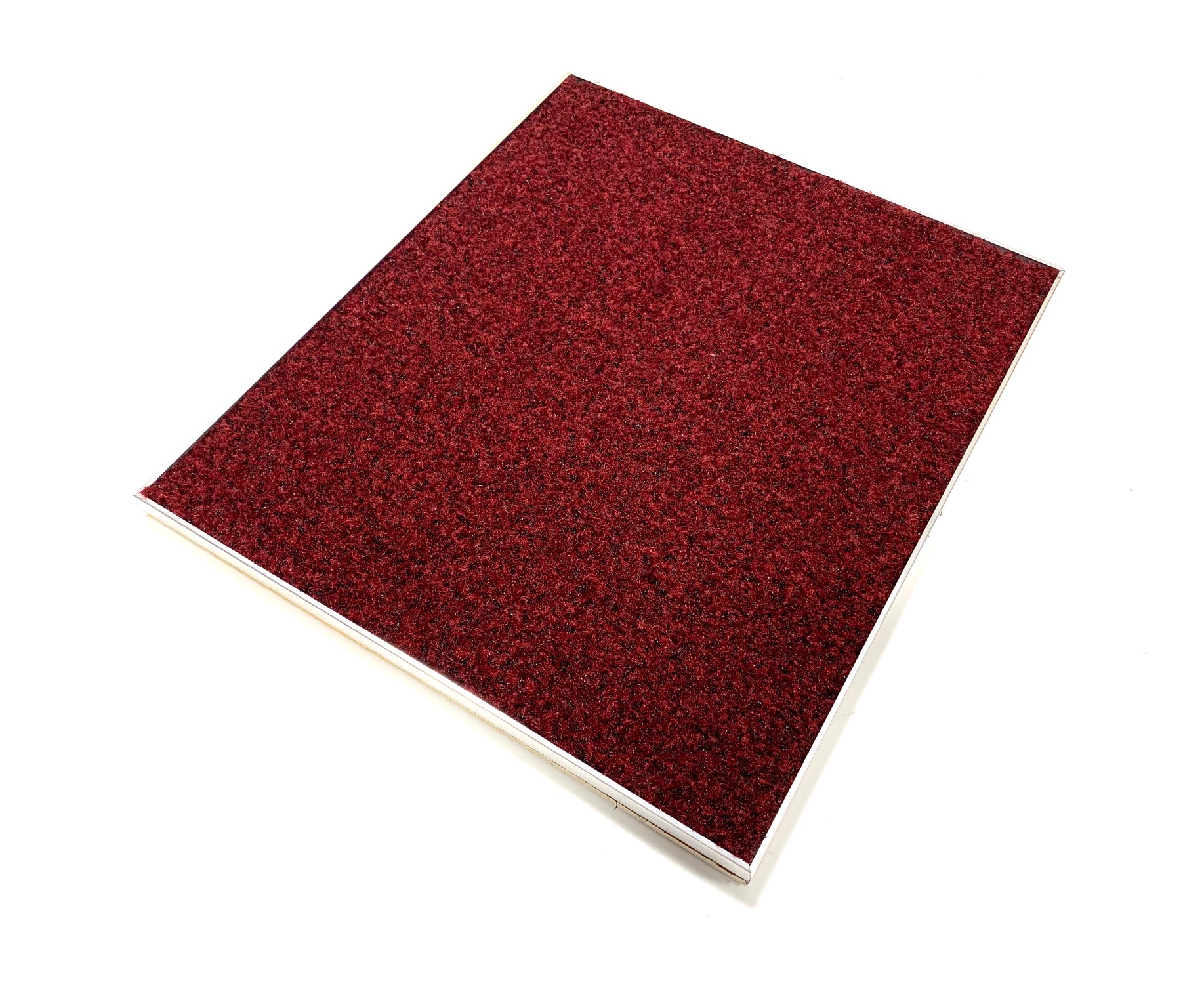 TN10
Red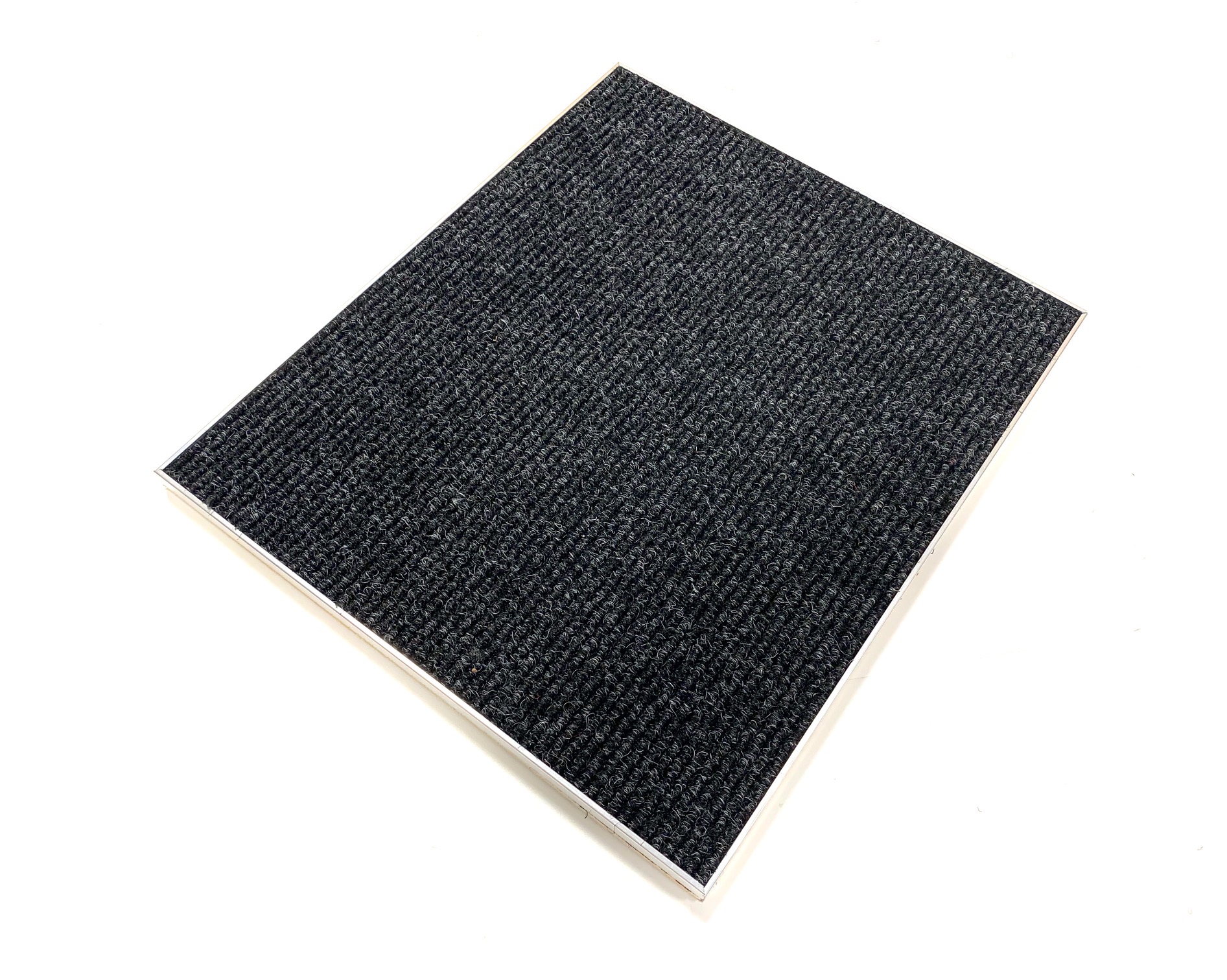 FB30
Anthracite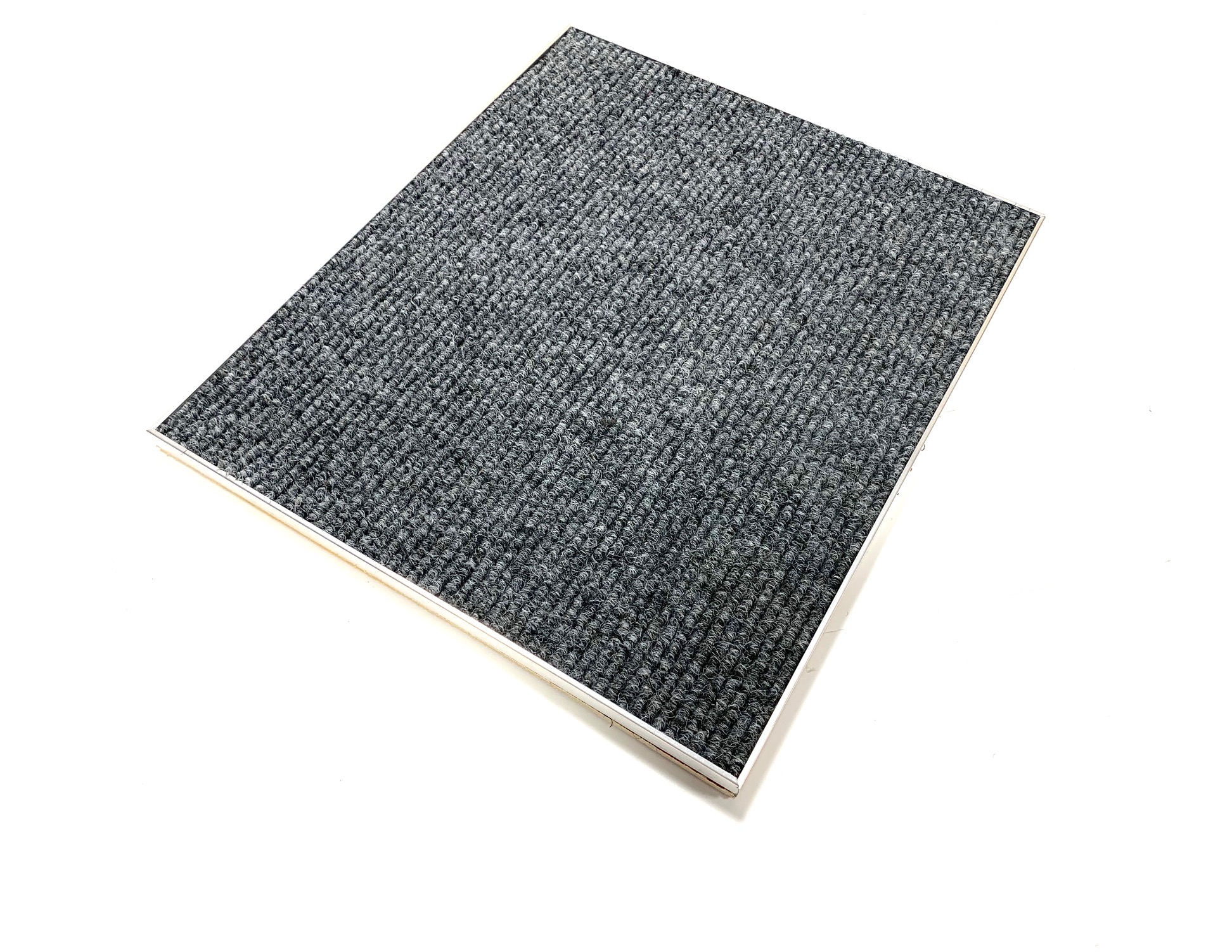 FB30
Grey
Tufted Nylon matting Metalic Blue

TN24 Tufted Nylon pile construction, with over one million scraper tips in every square metre, is ideal for installation in entrance ways, foyers and heavy traffic areas in commercial, retail and industrial buildings. Heavy duty UKFR flame retardant backing ensures that TN24 provides added focus on public safety wherever it is specified. The matting comprises a mix of fine and coarse gauge densley tufted nylon 6.6 fibre. TN24 popular design is available in six contemporary colourways. Size – Format: 200cm wide Rolls
Tufted Nylon matting Ember Red

TN24 Tufted Nylon pile construction, with over one million scraper tips in every square metre, is ideal for installation in entrance ways, foyers and heavy traffic areas in commercial, retail and industrial buildings. Heavy duty UKFR flame retardant backing ensures that TN24 provides added focus on public safety wherever it is specified. The matting comprises a mix of fine and coarse gauge densley tufted nylon 6.6 fibre. TN24 popular design is available in six contemporary colourways. Size – Format: 200cm wide Rolls
Tufted Nylon matting Aqua Blue

TN24 Tufted Nylon pile construction, with over one million scraper tips in every square metre, is ideal for installation in entrance ways, foyers and heavy traffic areas in commercial, retail and industrial buildings. Heavy duty UKFR flame retardant backing ensures that TN24 provides added focus on public safety wherever it is specified. The matting comprises a mix of fine and coarse gauge densley tufted nylon 6.6 fibre. TN24 popular design is available in six contemporary colourways. Size – Format: 200cm wide Rolls
Tufted Nylon matting Indigo Blue

TN24 Tufted Nylon pile construction, with over one million scraper tips in every square metre, is ideal for installation in entrance ways, foyers and heavy traffic areas in commercial, retail and industrial buildings. Heavy duty UKFR flame retardant backing ensures that TN24 provides added focus on public safety wherever it is specified. The matting comprises a mix of fine and coarse gauge densley tufted nylon 6.6 fibre. TN24 popular design is available in six contemporary colourways. Size – Format: 200cm wide Rolls
Tufted Nylon matting Anthracite

TN24 Tufted Nylon pile construction, with over one million scraper tips in every square metre, is ideal for installation in entrance ways, foyers and heavy traffic areas in commercial, retail and industrial buildings. Heavy duty UKFR flame retardant backing ensures that TN24 provides added focus on public safety wherever it is specified. The matting comprises a mix of fine and coarse gauge densley tufted nylon 6.6 fibre. TN24 popular design is available in six contemporary colourways. Size – Format: 200cm wide Rolls
Tufted Nylon matting Marble Grey

TN24 Tufted Nylon pile construction, with over one million scraper tips in every square metre, is ideal for installation in entrance ways, foyers and heavy traffic areas in commercial, retail and industrial buildings. Heavy duty UKFR flame retardant backing ensures that TN24 provides added focus on public safety wherever it is specified. The matting comprises a mix of fine and coarse gauge densley tufted nylon 6.6 fibre. TN24 popular design is available in six contemporary colourways. Size – Format: 200cm wide Rolls
TN24
TN24 Tufted Nylon pile construction, with over one million scraper tips in every square metre, is ideal for installation in entrance ways, foyers and heavy traffic areas in commercial, retail and industrial buildings. Heavy duty UKFR flame retardant backing ensures that TN24 provides added focus on public safety wherever it is specified. The matting comprises a mix of fine and coarse gauge densley tufted nylon fibre. TN24 popular design is available in 5 contemporary colourways.
TN10
TN10 has an active, deep open pile to capture maximum moisture and debris between cleaning sessions. Developed from specially engineered coarse scraper fibre with fine fibre supplement for added absorbency. TN10 is the ideal replacement for Coir matting and is available in 4 solid colours.
FB30
FB30 is a versatile extra heavy contract carpet with a durable coarse rib pile providing excellent scrape action and moisture take up. FB30 is extremely hardwearing and suitable for a wide range of applications. There are 2 standard colours. A special colour option is available for corporate specifications.