Aqua tile
Aquatile is a heavy duty nitrile rubber modular tile designed for areas
of heavy footfall traffic.
Aquatile is manufactured to maintain its shape and size and works to its
full potential under pressure making it an ideal heavy contract solution
for entrance areas in all sectors. These tiles are easily
interchangeable and designed with interlocking male and female
components for ease of installation and allows standard and tessellated
layouts.
The tile is also drainable allowing excess water to pass through and
evaporate naturally.
Aquatile is available in 12 different inserts.
Technical Data:
Tile Size | 250mm x 250mm x 12mm
Locking Guides – Easy inter-locking system as standard. Lock in system
can be adjusted to create tessellate pattern.
Removable male and female connectors
Composition – Nitrile rubber composition
Performance – Nitrile rubber is resistant to oil, grease and fuel
Resistant to stable temperatures 40-108 C (40-226F)
Wear Classification – Heavy Contract class 33
Antibacterial Rating – Untreated (Standard tile) – MRSA 99.29% E.
Coli – 76.3%
Treated (At manufacturing stage)
MRSA 99.29% E. Coli – 99.49%
Choose Colour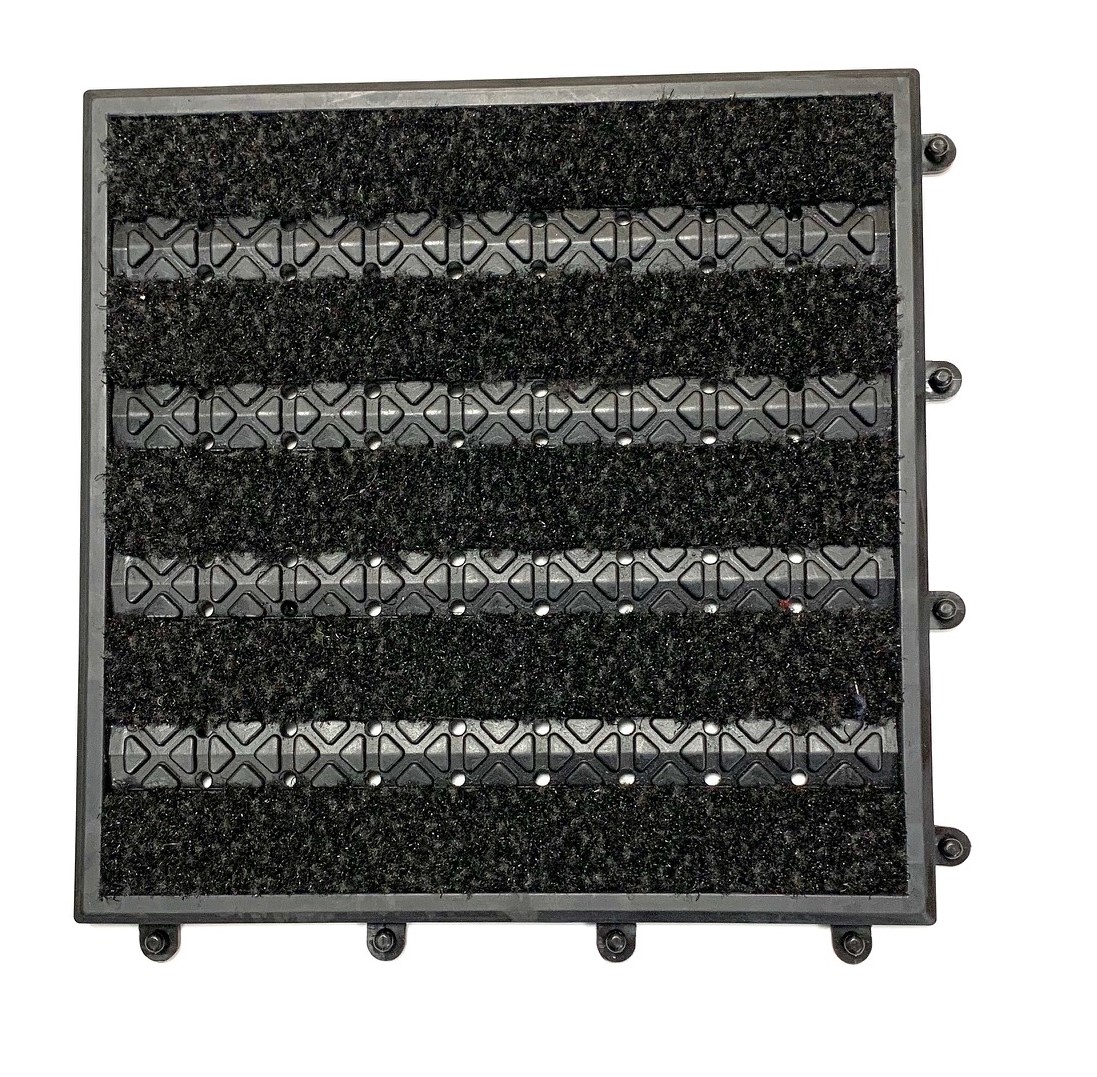 TN24
Anthracite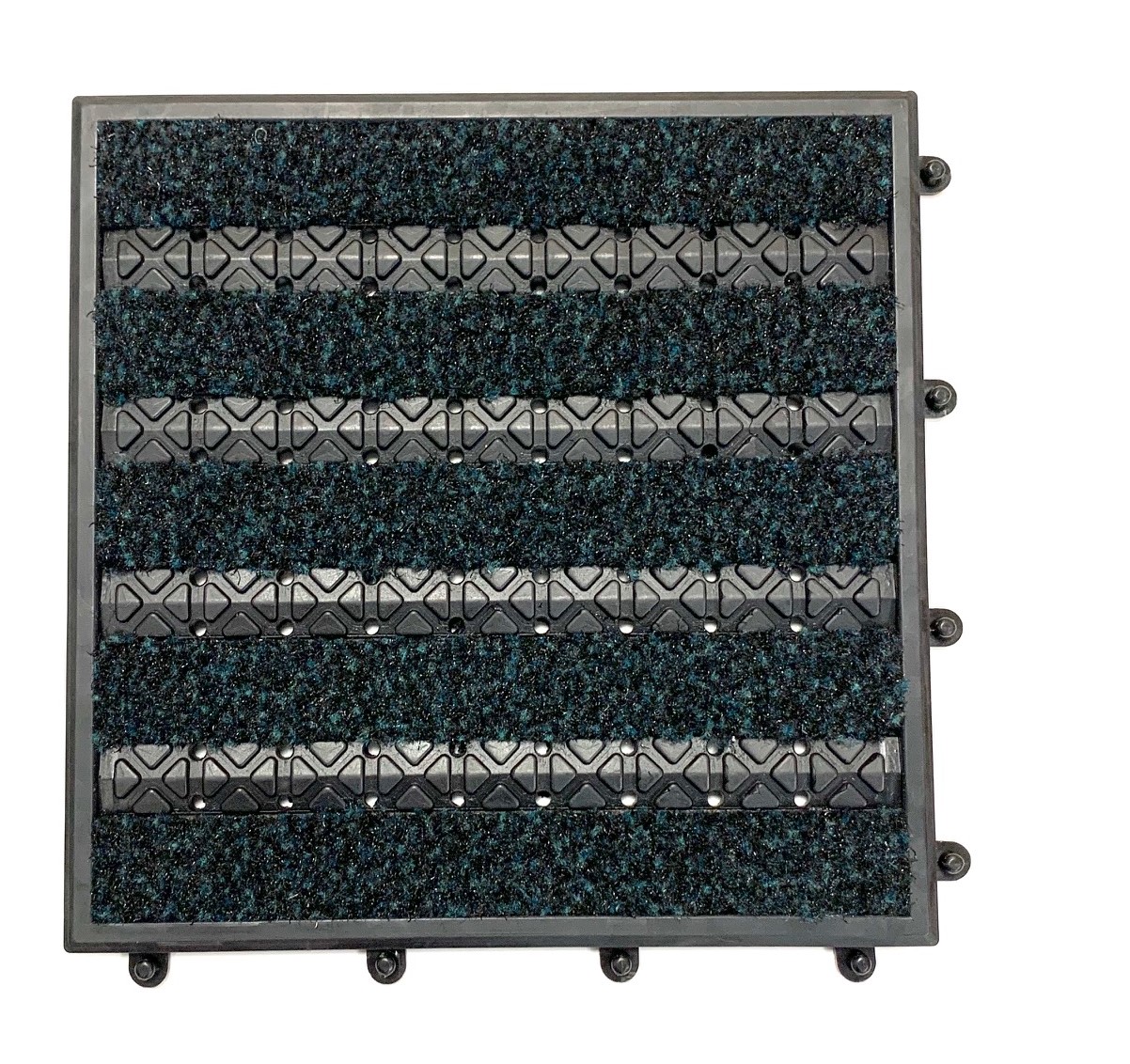 TN24
Green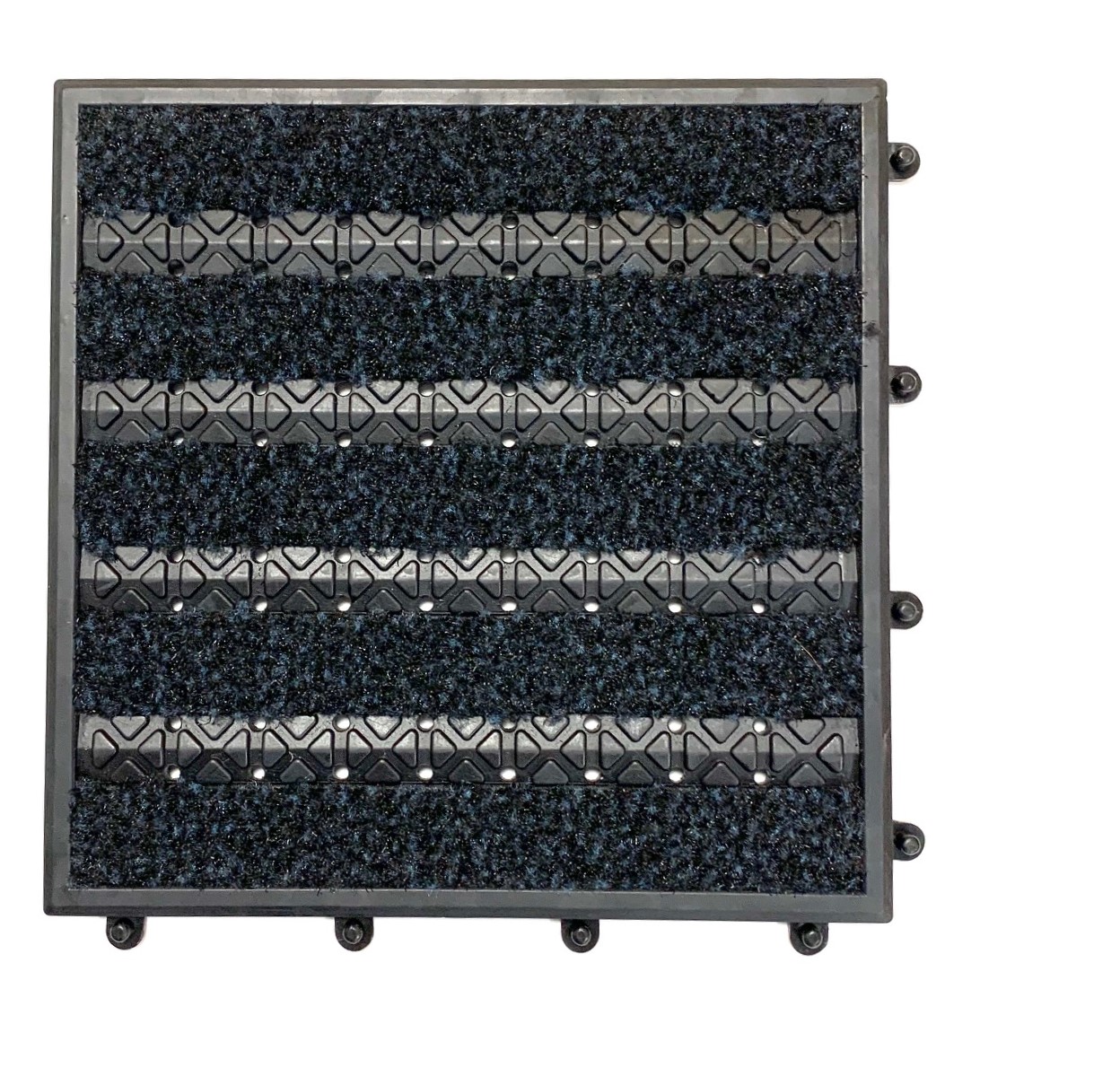 TN24
Blue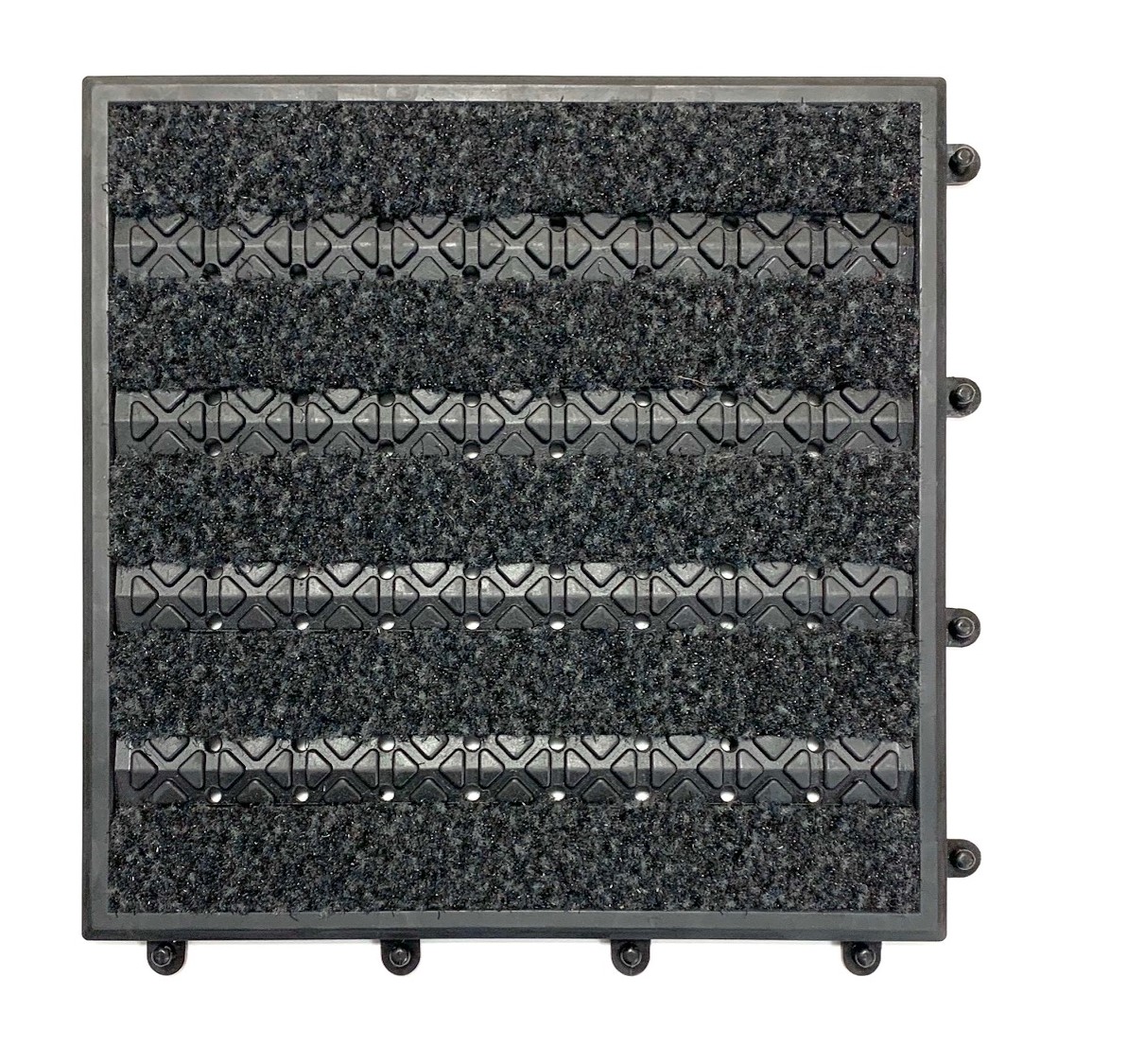 TN24
Grey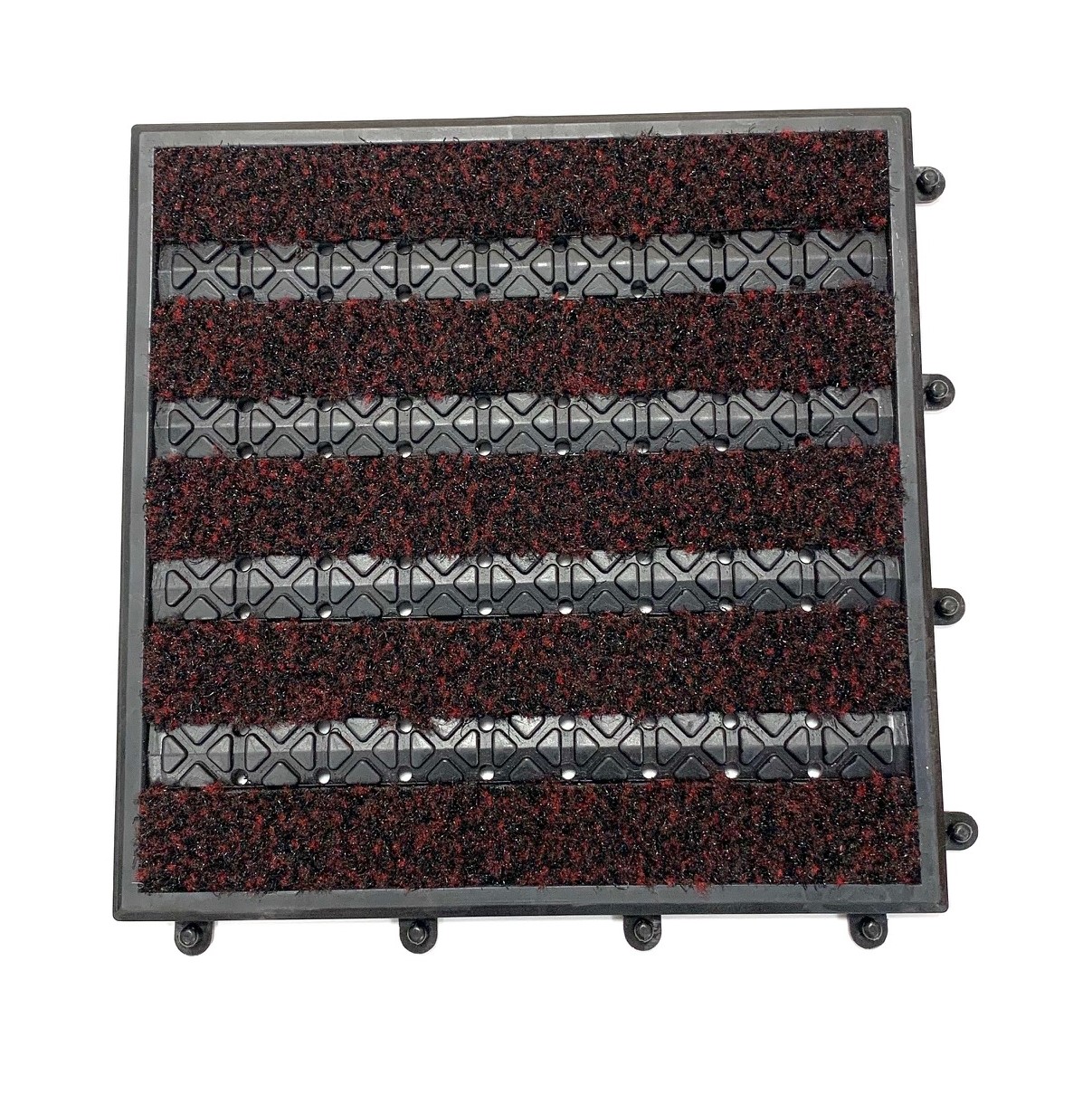 TN24
Red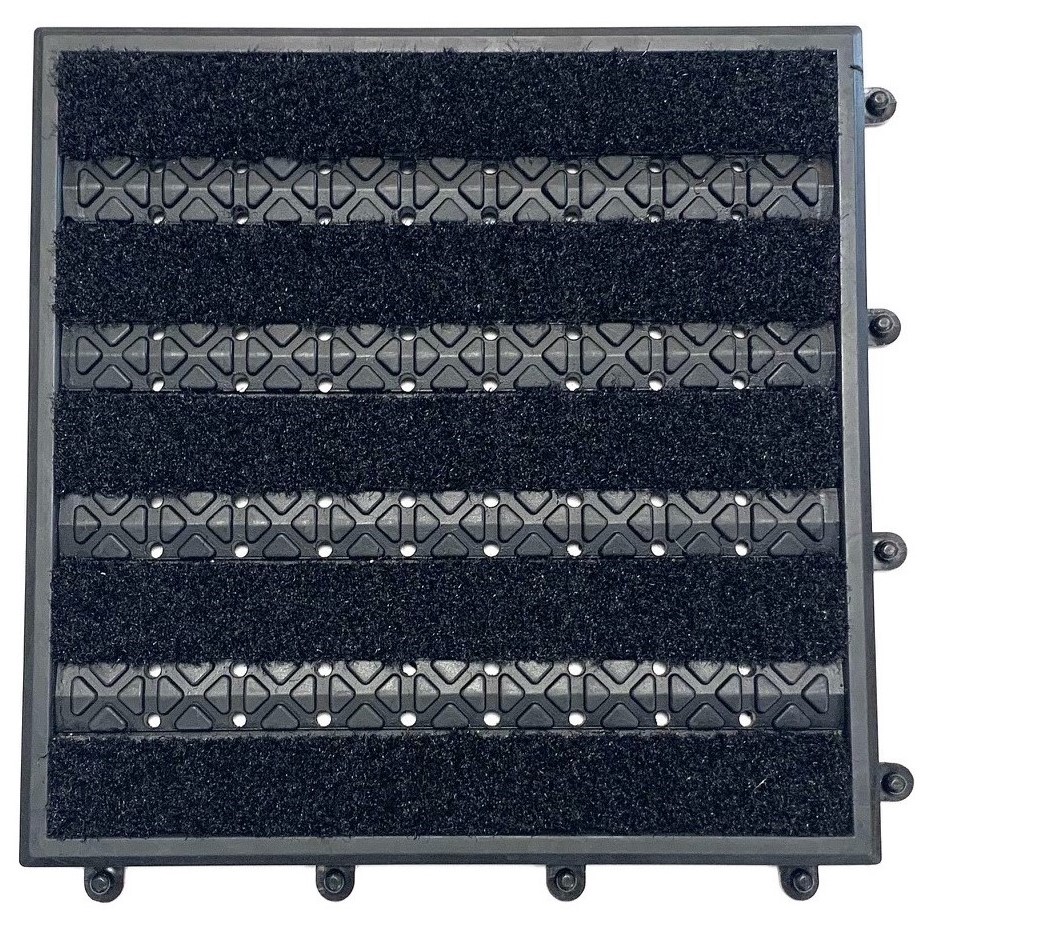 TN10
Black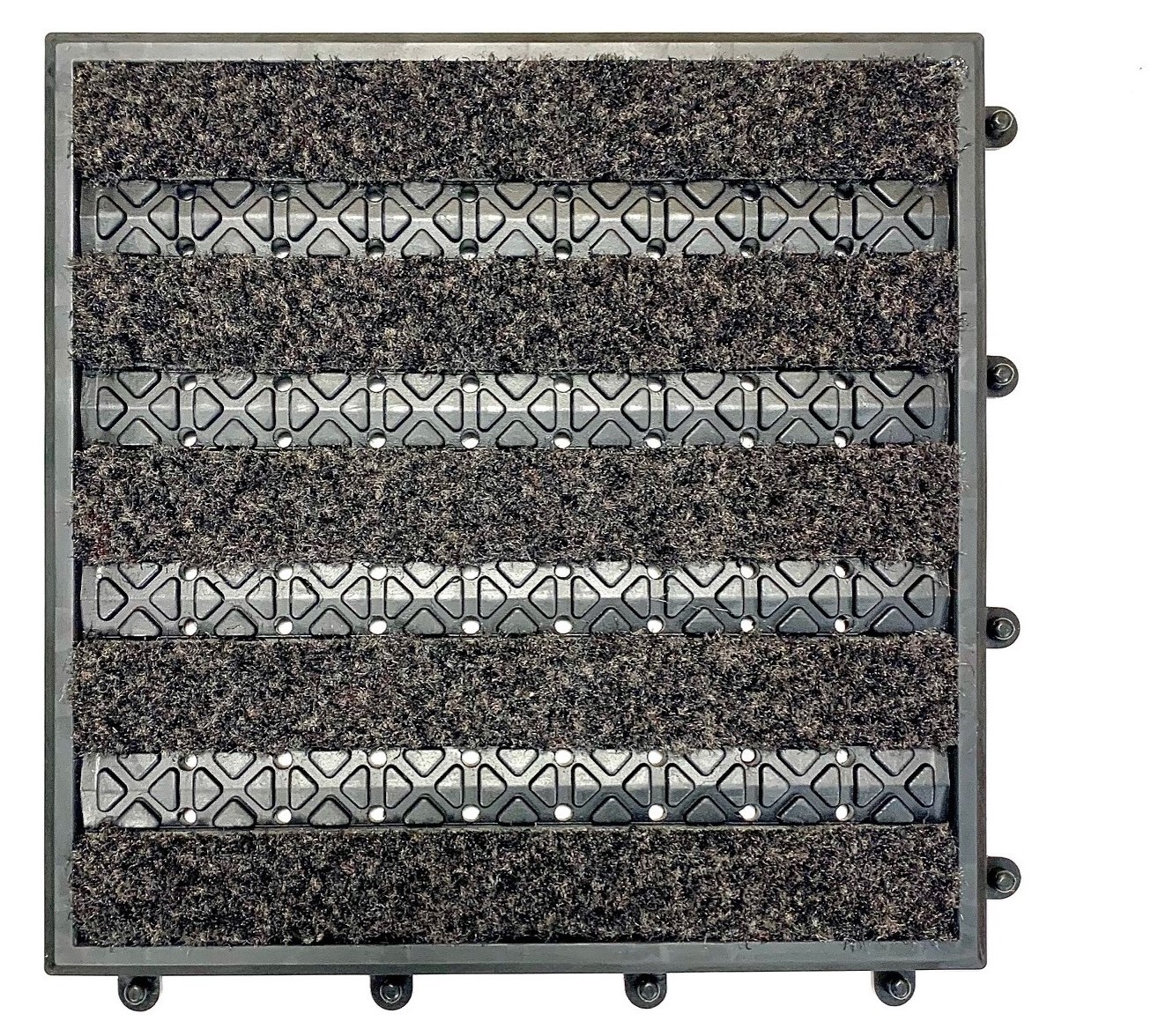 TN10
Grey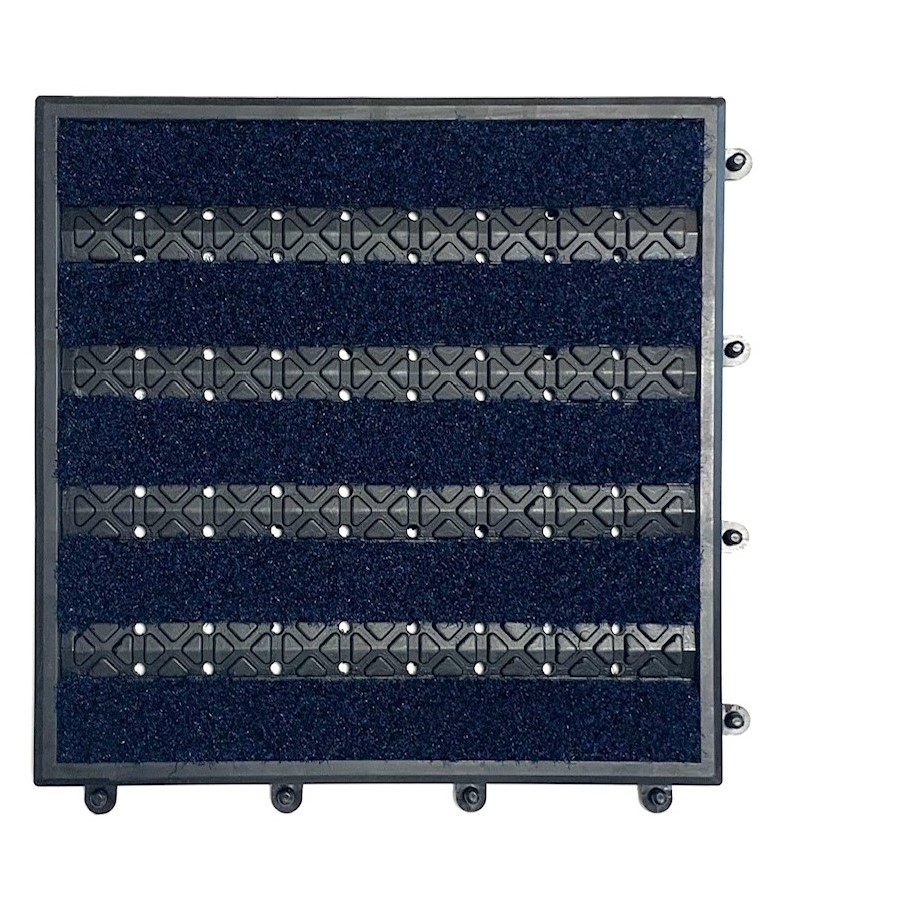 TN10
Blue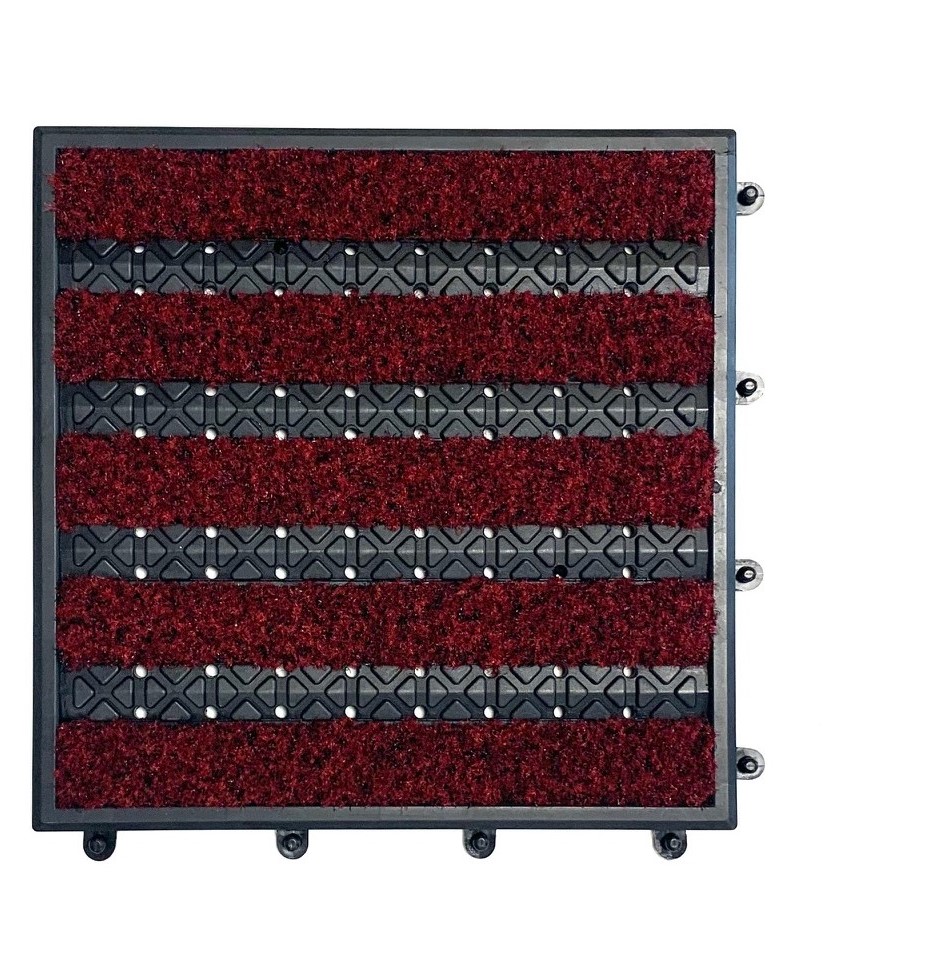 TN10
Red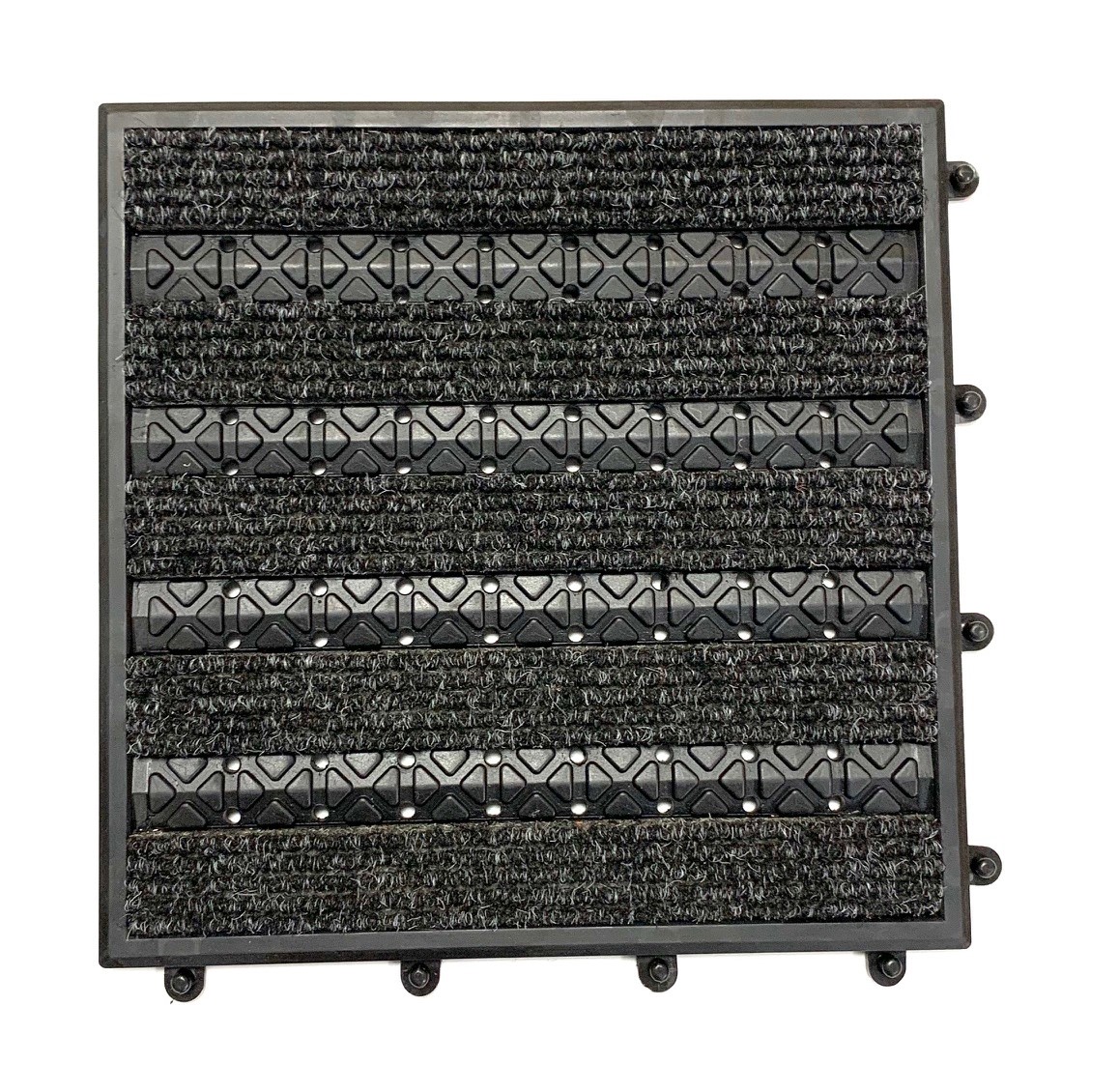 FB30
Anthracite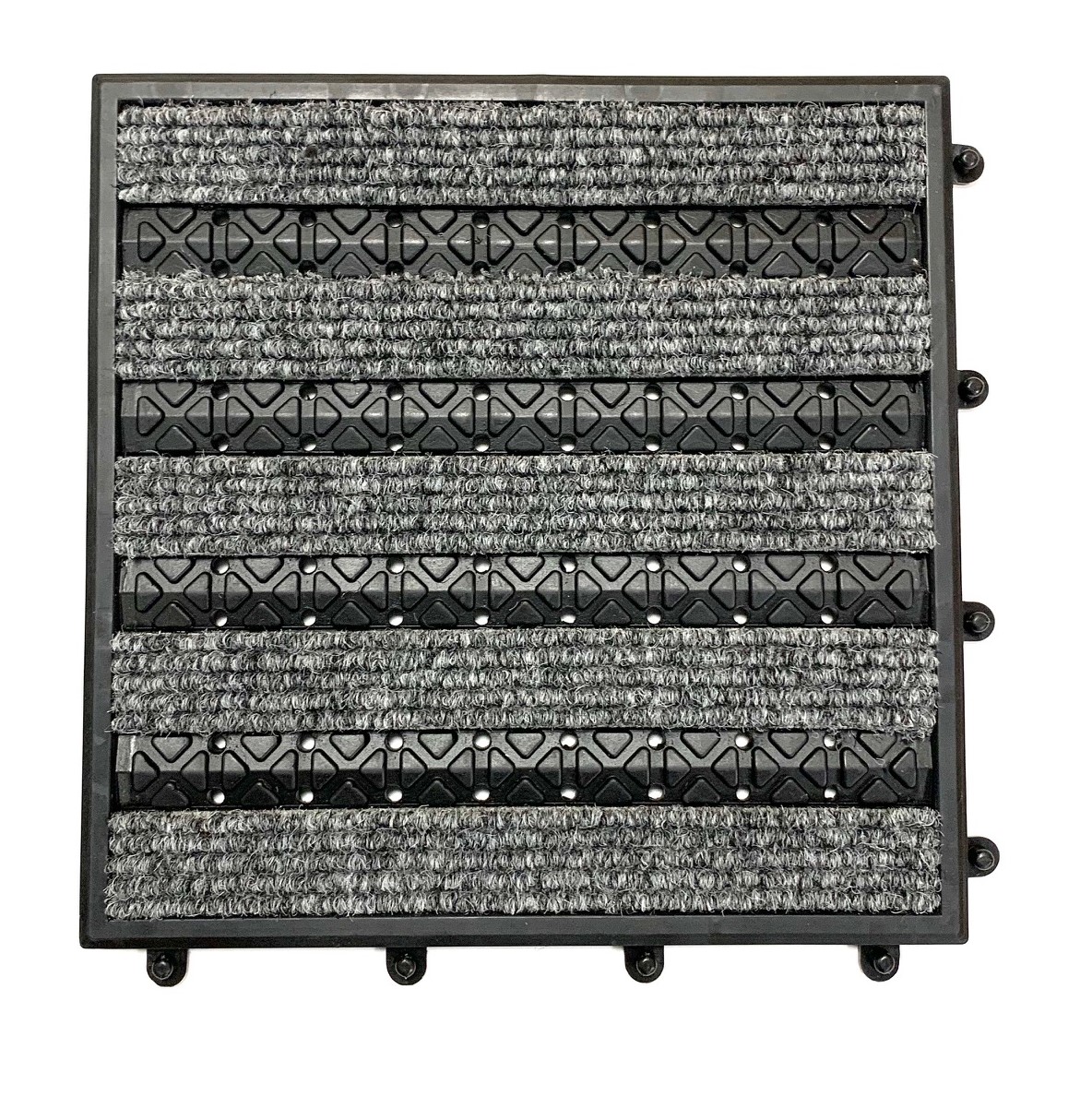 FB30
Grey